On Wednesday, December 9th, 2020, I did my first live stream on YouTube and it was magical! I was even more excited for what came next.
But first, let me explain why I streamed in the first place and what made it so "magical."
For some background, I started the Money Lab podcast for 4 reasons:
Attract more fans of Money Lab.
Something consistent to publish.
Connect with like-minded people.
And because I was fucking good at it.
My biggest fear was giving up too soon. And guess what? In early 2020, after 132 episodes, I ended the Money Lab podcast.
But it wasn't because I gave up. I loved doing it. I just wasn't hitting my goals. And it didn't attract fans and didn't connect me to like-minded people.
For a hot second, I thought of putting the podcast on YouTube. But that didn't work either. The quality was shit and the format wasn't fit for video.
After leaving Lasso and putting out my YouTube for Bloggers course, I felt this void of not having a consistent promotion engine for Money Lab.
Then, I had an idea.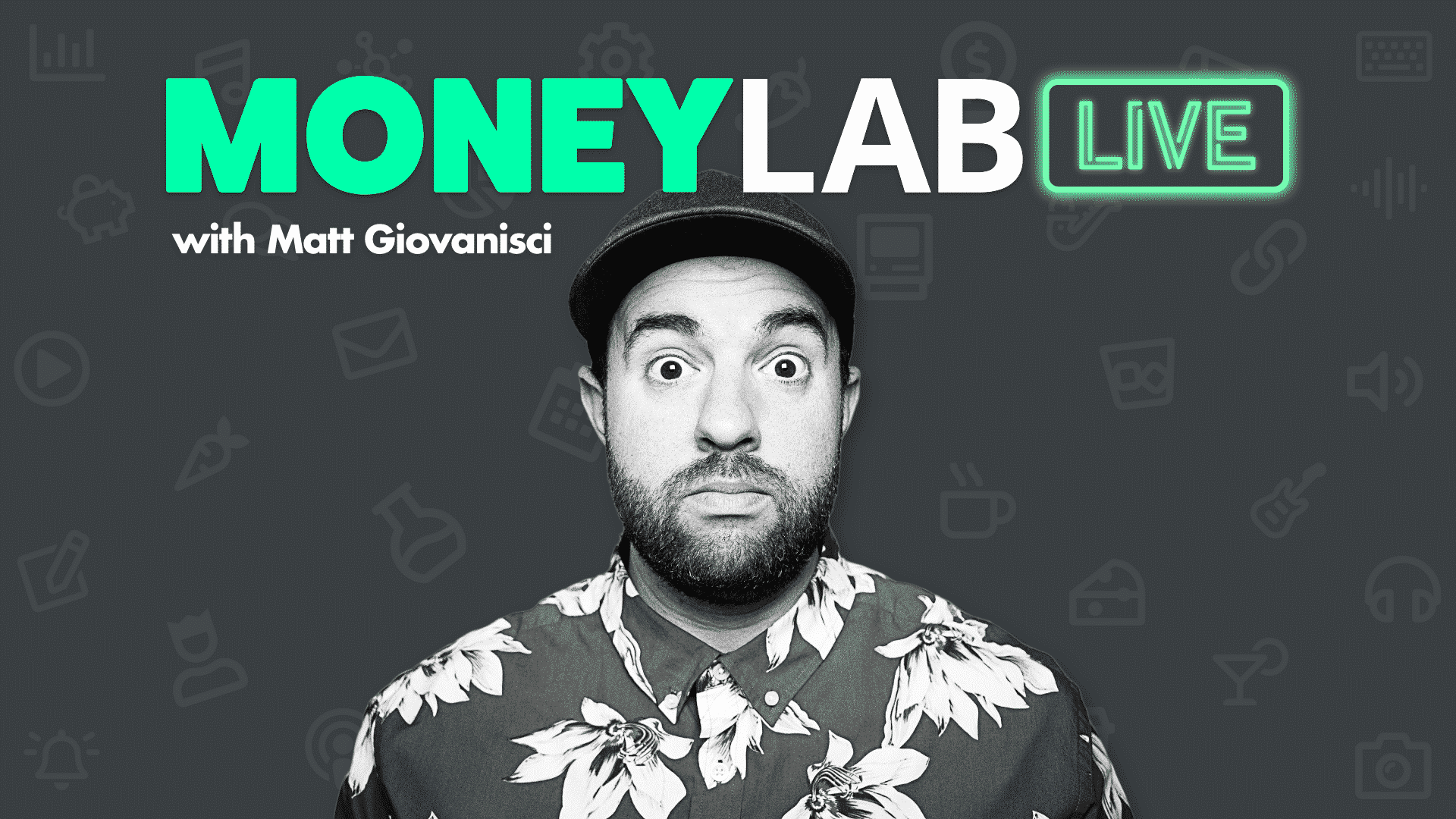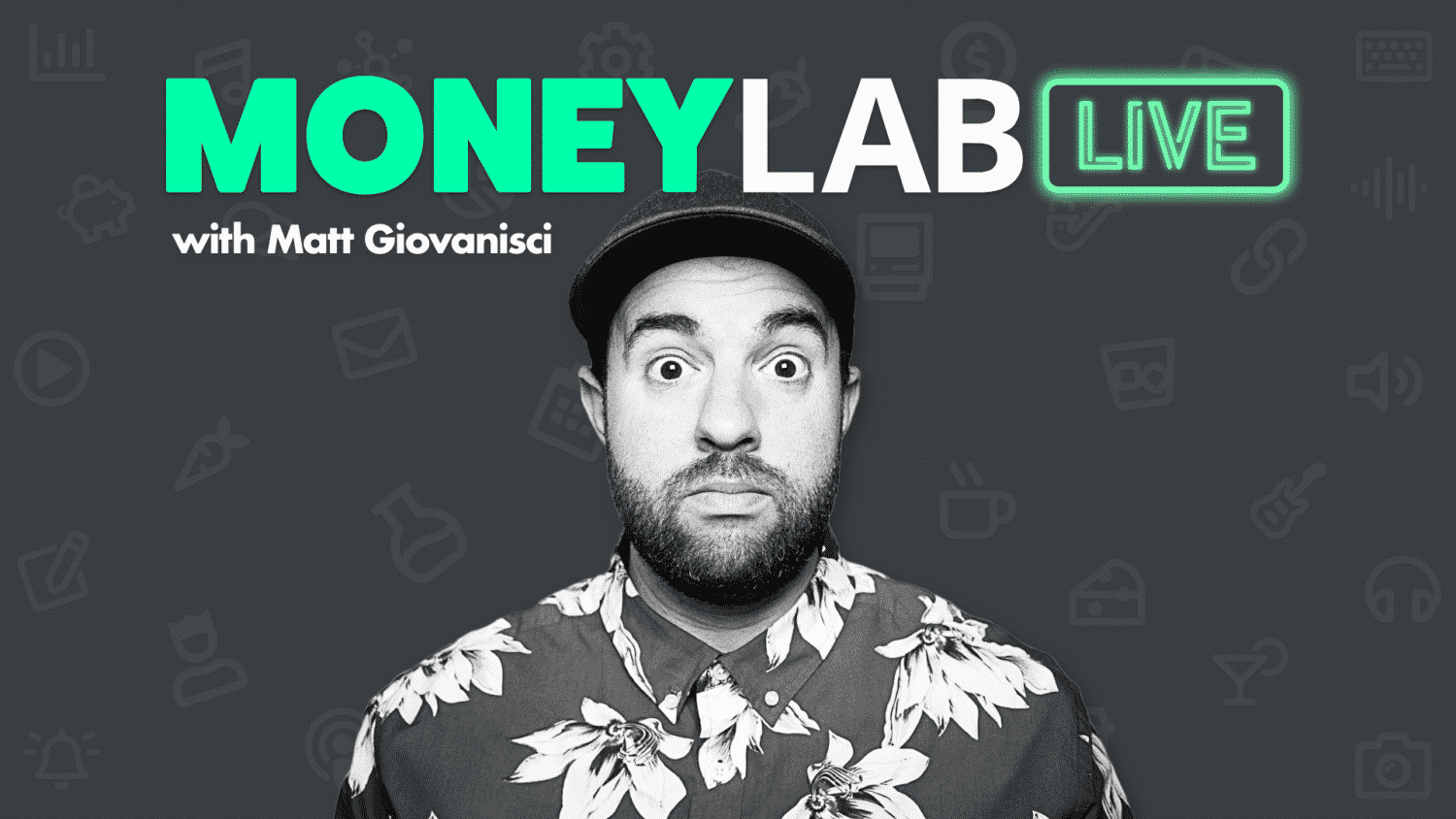 The Hypothesis
Will a highly-produced weekly live show on YouTube attract fans and increase revenue?
My plan is to host a show with featured guests and fun segments centered around online business. I'll use SEO tactics to grow and run promotions.
When I originally tested the concept, I had visual elements prepared along with Sean Ogle as my guest. And I was able to produce the show by myself using Ecamm Live.

The Origin of The Idea
I've been following H3 for years. And a while ago, they started doing a video podcast that I enjoy. It always looked fun and I wanted to do something similar.
But they have a team of people who put the show together. And I'm constantly trying to stay lean in my business. So I knew this wouldn't work for me.
However, it led me to Office Hours Live, which is Tim Heidecker's (of Tim & Eric fame) weekly live show. And this sparked the idea for Money Lab Live.
Watching this got my creative juices flowing. I could use animation, music, and comedy to make a show about online business that's fun to watch and engaging.
I'll feel more connected to people who love Money Lab and chat with my peers in the industry.
Should This Show Be a Traditional Podcast Too?
I'm constantly asked about the Money Lab podcast. Is it coming back? No. At least not in its previous form. But I heard everyone loud and clear. I miss it too.
Doing an audio-only podcast wasn't growing. I never felt connected to the fans. I didn't know anyone was out there until it ended. And that sucks.
I know a lot of people prefer listening to podcasts rather than watching YouTube videos. But I need to follow my own podcasting advice a do a show for "me."
I don't really listen to podcasts. I don't commute or work out. The only time I listen to podcasts is on a long drive. And that's rare nowadays.
Instead, I'm a consumer of YouTube. I unwind at the end of the day just watching YouTube. I understand the platform inside and out because of SEO.
I can use all my SEO skills to help people find me and my brand. I was never able to do this with traditional podcasting.
So, I'm not uploading the audio to the podcast feed. I just don't want that extra work to do.
My Live Show Strategy
Here's a list of the tactics I believe will help this experiment.
Consistency: If I go live every week, I can build an audience that can rely on knowing exactly when new episodes air.
Super High Quality: I want to use this medium to push my creativity and keep things fresh. This will help the show stand out.
Hype Train: I can promote upcoming episodes to my list since it feels more substantial. Especially when I have good topics, segments, and guests.
Fun: A show about online business can be inherently boring. But my goal is to make a funny and informative show with good pacing and high engagement.
Guests: With a live show airing the same time every week, it's easier for me to book guests on the fly. And I know some awesome people too.
Q&A: This is my way to connect with the audience. This will be a segment of the show. And I will come up with more segments that involve the viewers.
SEO: Each show will be optimized for keywords. And I'll publish highlight clips to go after more specific keywords. This will add to the consistency play.
The Live Show Production Plan
1. Use What I Already Own
I'm not buying new equipment. I told myself I have to use what I already have: my built-in webcam, existing lights, and a Macbook Pro.
The only thing I bought was Ecamm Live. I'm paying monthly for now. Once I have two months of shows under my belt, I'll go annual to save money.
If you want to know exactly what I use to get great audio, check out my post on recording a professional podcast. All my gear is listed.
2. Pick a Schedule and Create Segments
My first test show was on Wednesday at noon MST (11 am PST / 2 pm EST). I thought that was a good day and time. This may change as I collect more data.
I'll create intros for different segments. I want to create an entire collection of segments I can use at any time.
Here's a quick example of a video I made to play whenever I learn something new on the show.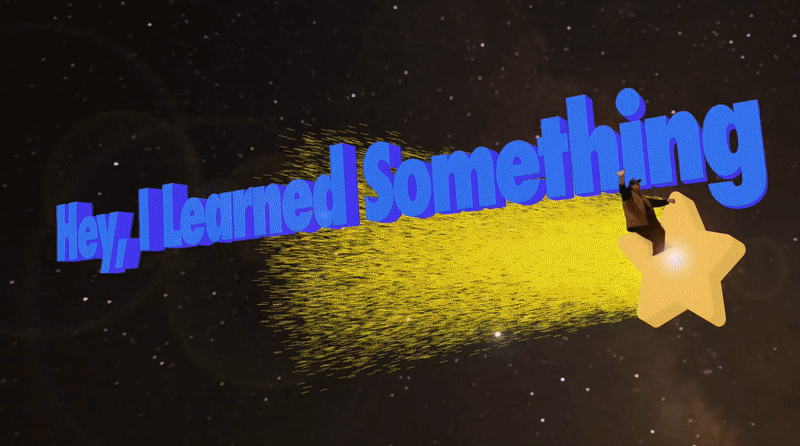 3. Collect and Share Data
Once I have a few shows under my belt, I'll have more data to share. My performance indicators will be coupon codes and other YouTube metrics.
I'll key an eye on how long people are engaged and continue to improve it. I think it'll be the most important metric.
Let's do the first official show and see what happens!
Behind The Scenes of The First Episode
The day before the first episode, I came up with a name and a placeholder thumbnail. I plan to use this image for every scheduled show.
Also, I set up my new scenes in Ecamm Live. Here's a peek at how I use Adobe XD and After Effects to create interesting visuals.
I'll invite one of my friends to talk about the latest Google search update and how it affected sites across the web. I already have my guest scenes setup.
I'm gonna try not to overdo things. I only have a few scenes including one for doing live Q&As with people who are watching.
Live Streaming The First Show
The first episode went well! I emailed Brendan Hufford to ask if he would join me to talk about the Google Core Update and SEO in general. He agreed and we went live.
As soon as the show was finished, I did some keyword research in Ahrefs and optimized the video with a new title, description, tags, and thumbnail.
Less than 24 hours after I made this update, I opened YouTube in Incognito Mode to see where I rank for my target keyword. Looks like #3 already beating Neil Patel!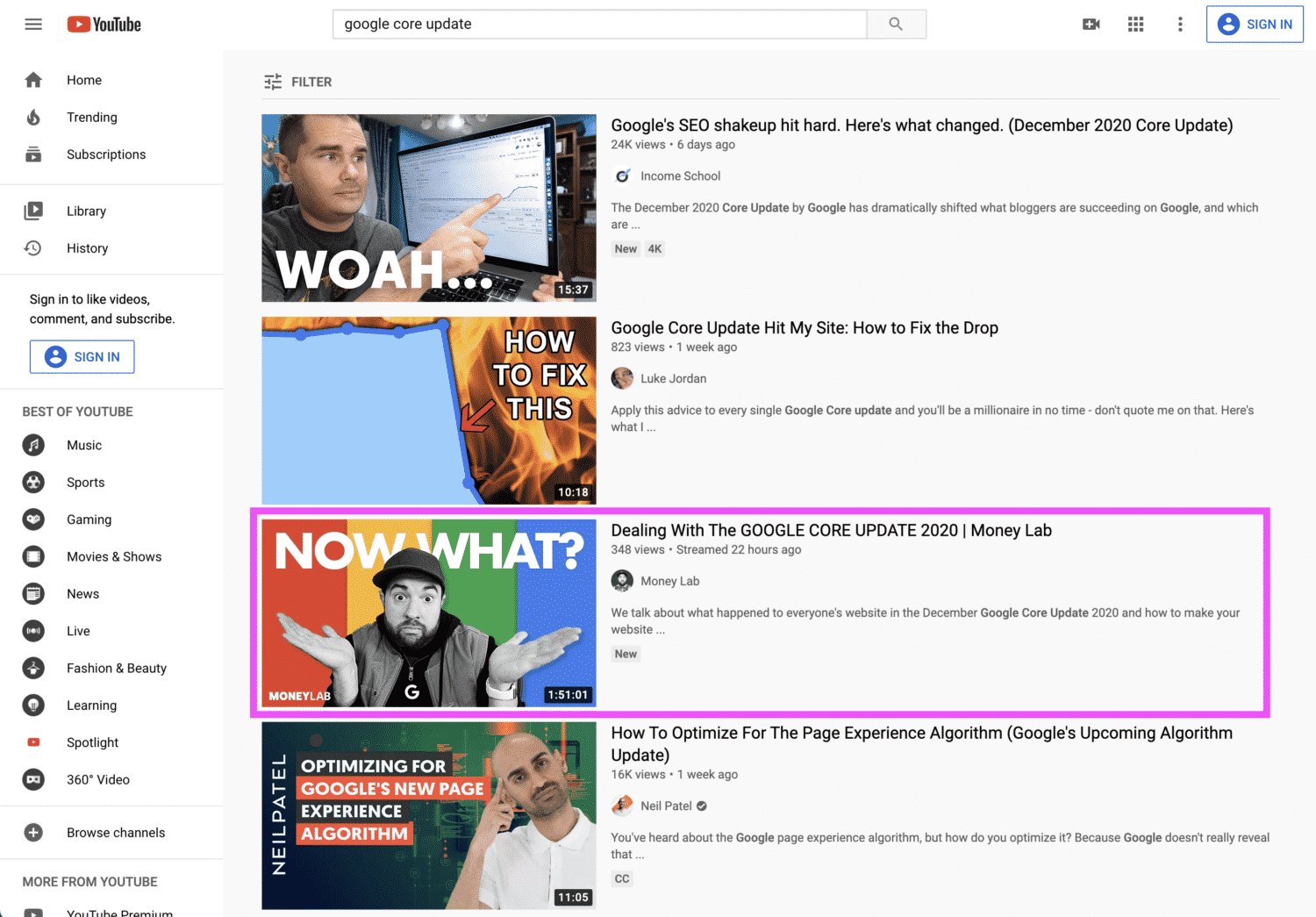 BTW, if you're interested in building an audience on YouTube, all of these optimization tactics are included in my YouTube For Bloggers course.
My Obvious Pick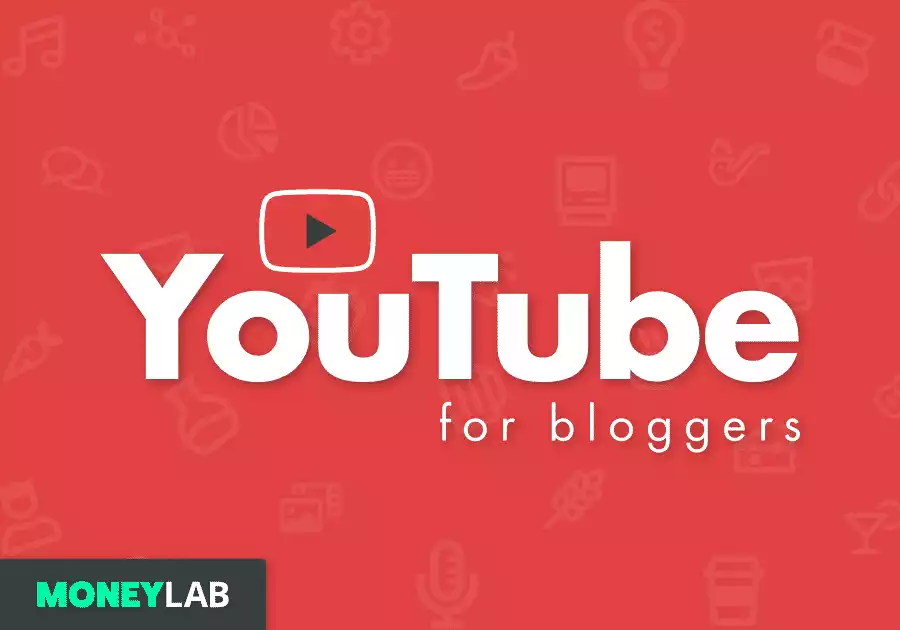 Creating My First Show Segment
After my second show, I dove into creating the media elements for a new segment: website teardowns.
I've been asked to critique websites for design, copy, speed, and SEO in the past. So I'll see if people enjoy watching me react to them live.
When I had the idea, along came the name of the segment: Homepage Improvement.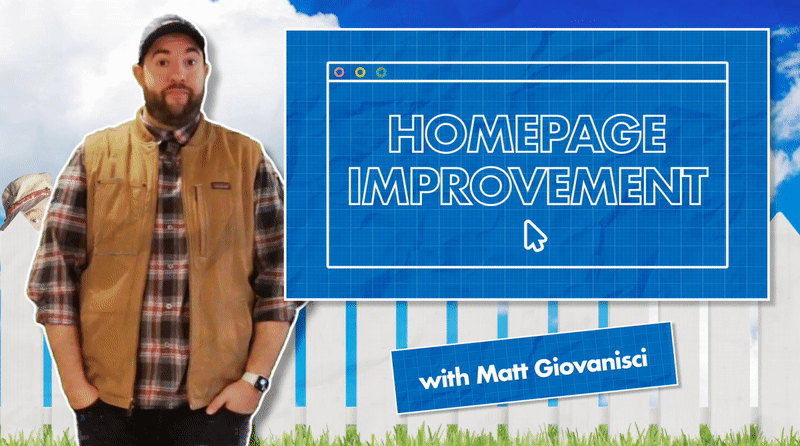 This is a parody of the 90's hit television show Home Improvement. And so I animated an intro to pay homage to the show with a similar-sounding theme song.
I filmed a video showing you the entire creation process and what the final product will look like on the next live show!
Building a Control Station
The first few episodes had to rely on me using my mouse to click between scenes. If I didn't have my fingers on my mouse at all times, the scene would remain the same.
I know as a video editor the importance of creating energy with cuts. The more you move between scenes, the longer your audience won't get fatigued.
So to make switching between scenes easier for me, I bought a Stream Deck XL which works directly with Ecamm Live to perform many functions. I can switch scenes, mute my mic, play sound effects, show overlays, and a bunch more.
Elgato Stream Deck XL
This is what I use to fully control scenes, cameras, lighting, and audio for Money Lab Live.
Buy Now on Amazon
Matt Giovanisci (me) earns a commission if you click this link and make a purchase at no additional cost to you.
11/29/2023 06:08 am GMT

Here's my control deck so far to run a Money Lab Live Episode with a single guest. You can see it in action on the latest episode.
New Camera and Lights Setup
I was sick of the built-in webcam. It made me look terrible, the lighting constantly flickered, but it was convenient.
So when I finally decided to upgrade, it needed to be easy to just hit record. First, I asked my video friends on Twitter if they could recommend a setup for me. A few people recommended the Canon M50 since it was affordable and perfect for streaming.
Then, I found this video from Ecamm Live that sold me. And I bought EVERYTHING he linked to in the description.
Here's a complete tour of my latest set up as of January 2021.
If you want to copy this setup, here's what I bought:
8 Episodes Later, What Have I Learned About Producing a Live Show
I still think it's too early to tell, but I want to share some insights and data anyway. Let's recap this experiment starting with the hypothesis.
Will a highly-produced weekly live show on YouTube attract fans and increase revenue?
As of writing this, the last eight episodes earned the channel only 64 subscribers. That's not encouraging. But again, it's only been about a month or two.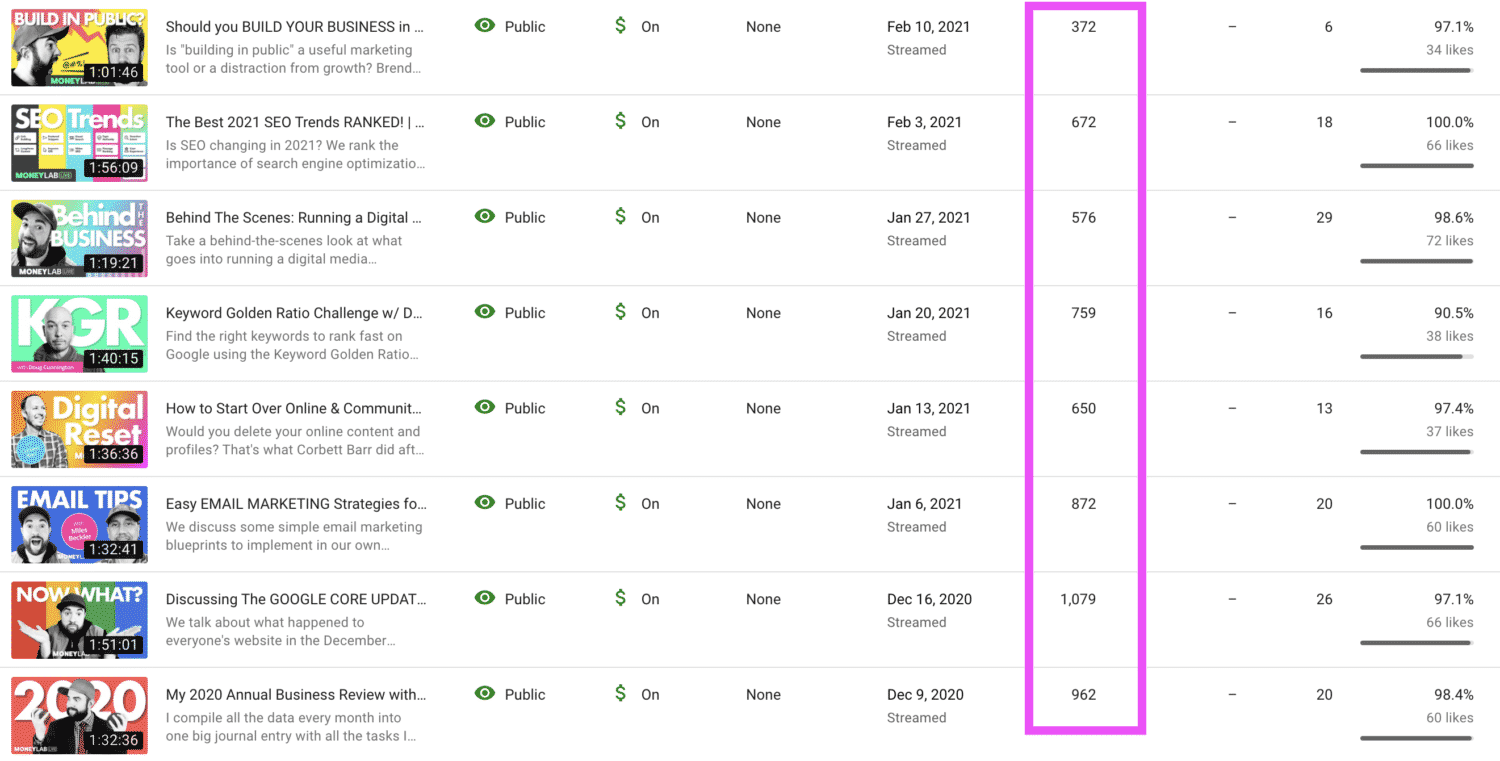 The videos continue to bring in subscribers and earn revenue long after they're streamed live.
And speaking of revenue, doing the shows helped me get over the watch hours I needed to monetize the channel. So far I made $90.10. I'll take it!
I was able to prove my hypothesis, but of course, I wish the numbers were a lot higher.
That said, I've been enjoying the show and put it back up as a podcast (which I wasn't sure I was going to do in the beginning).
I took the original podcast off Megaphone and put it back on Transistor because it's easier for me to create episodes. Megaphone has a terrible UI and UX. And it was overkill for what I needed.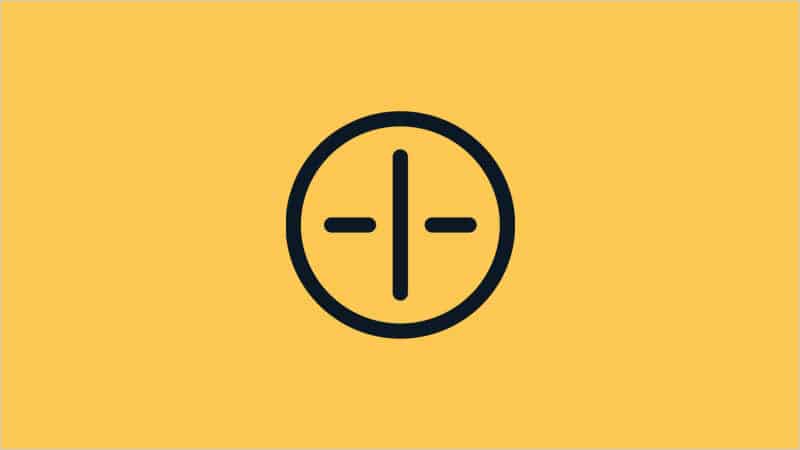 Did I follow the live stream strategy I created?
Consistency: Yes! The show airs on YouTube every Wednesday at 2 pm EST.
Super High Quality: I upgraded my camera and lighting gear and continue to push the show and its format.
Hype Train: I'm doing a terrible job of promoting the show before and after they air. So I'd say this part is lackluster.
Fun: I could be funner. Need to improve this. And the show needs to be shorter in general.
Guests: Yea, I love booking my friends. It's so much easier than trying to get guests all the time. Plus, the show is more fun with friends.
Q&A: To be honest, I wished people engaged just a bit more with the show. I'm finding it hard to get people to ask questions in real-time even though I ask.
SEO: I've been able to rank, so that part's working. Not sure if LiveStreams don't rank as high or if the content is just a tad too long. But I'm doing my best to optimize each show with great thumbnails, titles, tags, and descriptions.
What's next for the show?
I seriously love doing it and will continue to improve my performance. I think as the show continues, it'll find a following. The things I talk about are very niche. But the audience who found it loves it.
As far as the experiment goes, I think it's sorta a flop. Again, maybe it's too early to tell, but I was hoping for a much better performance than what I've seen so far.
To improve the overall channel metrics and to grow an audience, I think I need to also produce high-quality short videos to supplement the live show. But that may need to happen on a different channel.
For now, I'm going to continue with the show and share the data as it comes in. So we'll wrap up this experiment for the time being and hope things continue to improve.
Matt Giovanisci
I own three authority sites across different niches, including Swim University, Brew Cabin, and Money Lab. They earn a combined total of roughly $1,000,000 a year. I design and code all my sites. Write the words. Film and edit the videos. Produce the podcasts. Illustrate the graphics. And I have a small team that helps too.