Publishing videos on YouTube is fucking hard. And it's worth the reward. So I'm challenging myself to publish 31 videos in a row to prove it.
People who watch YouTube are highly engaged. It's like mashing up the SEO benefits of an article, the nurturing qualities of a podcast, and the attention rate of being stoned at a laser light show.
In fact, Income School says their conversion rates on YouTube are higher than blog posts. And other people and brands (including myself) have found engaging audiences there itching to buy shit.
Conversion Rate Comparision
At Swim University, we keep track of where our visitors come from and what they do. Our main goal is to get them to buy products (and click affiliate links, but that's a bonus and not the main goal).
For example, so far in 2021 (January – September), we had 62,483 new pool subscribers join our email list.
15,175 subscribed via Facebook Ads.
43,491 subscribed on our website (Google SEO).
3,873 subscribed from YouTube.
Wow, that's great and all. But I'm just paying for these people to be on an email list. I need to make money. So how many of these people actually bought shit?
Facebook Subscribers: 162 sales (1.06% conversion rate).
Google Subscribers: 2,548 sales (5.85% conversion rate).
YouTube Subscribers: 210 sales (5.42% conversion rate).
Before 2021, we were driving sales with a coupon code directly to our products which led to 547 sales. This means, in 2021, our YouTube channel was responsible for 757 sales which earned us $45,449.
On top of that, roughly $50,000 was made through YouTube advertising. So by the end of the year, we should make over $100,000 just from our YouTube channel.
These numbers show YouTube is our second-best sales channel. Fuck Facebook Ads. Let's make some videos!
The Challenge
I'm publishing 31 videos (one a day) in the month of October 2021. I'll measure and document all the results and revenue. Hopefully, my efforts will pay off.
"But wait! Matt, didn't you try this before and you failed like a little stupid idiot? Also, no one likes you."
Wow, self. You're a real dick sometimes. But you're right. I did try this before with my Money Lab Live experiment. But this time it's gonna be different, and here's why.
Videos will not be podcasts. They'll be website teardowns that are structured and shorter.
More emphasis on SEO. The titles will be ripped from the audience struggles. The thumbnails will be more clickable. And I'll include chapters, better descriptions, and keyword research.
More consistent. I will be putting out a video every day rather than once a week.
Better self-promotion. The nature of the content will make it easier to casually promote my products and affiliate links.
Frictionless publishing. I'm building a self-fulfilling content machine.
It's not live. I have a feeling live videos don't get the same algorithmic treatment as uploaded videos. Would love to see more data on this.
This is both a challenge and an experiment I already tried twice with some pretty good results. The goal is to sell products, not increase my vanity metrics like subscriber count and views.
But hopefully, the added content will help generate some ad revenue which will be a nice bonus.
The Plan
I have three YouTube channels. And they have a different structure. Let me explain how this fits into the plan.
The first is the Swim University channel. Every week we put out a new animated video teaching people how to take care of their pools and hot tubs.
This channel is a very streamlined process. Steph writes a script based on a topic provided by keyword research and/or YouTube comments. I record the voiceover. Then, she does the animating, uploading, and promoting via email.
On my Brew Cabin channel, I produce super high-quality epic videos. I've had this channel since late 2020. And as of writing this, I only made four videos. But if you watch, you'll see how much effort I put into each one.
This channel is growing very well for a homebrewing channel. But obviously putting out these videos are hard.
Then there's the Money Lab channel. I've struggled with trying to come up with a video type to produce here. I've tried talking head, podcasting, and screencast tutorials. Nothing seems to work. Except for screencast tutorials, but they're not fun to make.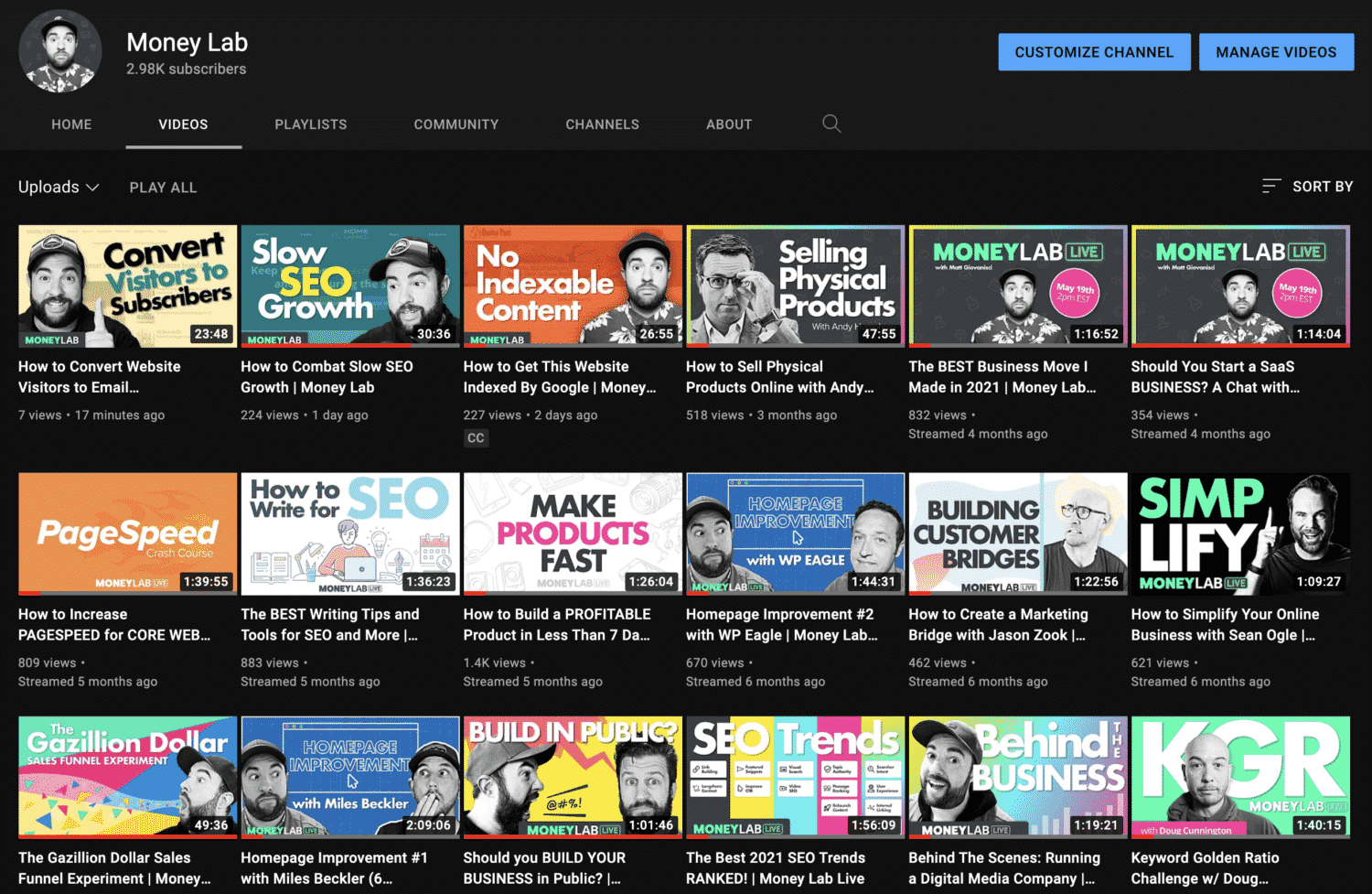 Steph had an idea where I would create a series of website teardowns. I didn't like this idea because I thought no one would watch it. But I brought the idea up on a Money Lab Pro Happy Hour call and there was some positive responses to the idea.
The more I thought about it, the better I felt about the idea and figured it would be worth a shot. But as I tend to do, I'm going hard to experiment before I commit long term.
1. Develop a Form to Collect Website Submissions
What I love about this type of content is I don't have to come up with topic ideas. They will be user-submitted. And if I consistently promote a submission form in each video, it should become a flywheel of content.
I'll use Reform to create the form and ask questions that'll help me develop the format of the video.
2. Create a Video Format for How to Critique Websites
This will be easy because it's based on my existing skillset. I can help people improve website design, increase traffic, increase page speed, and copywriting. That'll be how I move through a video.
Plus, it'll be easy to create chapters on YouTube since each video is formatted the exact same way.
3. Build The Setup For Recording Videos
The goal here is to make it super easy to just hit a button and record. No setting up equipment each time, no crazy lighting, and everything can be done in real-time. So no post-editing is required. What gets recorded, gets uploaded.
I'll be using Ecamm Live to record, but not doing it live. Well, maybe on occasion since I can. But with Ecamm, I can build scenes and move through them in real-time with my Stream Deck.
I can also upload to YouTube right from Ecamm.
4. Invent The Process for Publishing Videos
I'll create a checklist of things needed to be done in order to upload a video. Ideally, I'll upload the first few videos to nail down a process. Then, hand it off to someone else so I can focus on just getting videos done.
5. Implement a Promotion Engine
Once the video is uploaded, I would like to promote it automatically. I can use Zapier to promote it on social media. As for email, this one feels tricky. Since I'm publishing every day, it can be way too many emails.
I'll think more on this as I start to execute. Remember, the goal of this challenge is to make more money. Not just earn more subscribers. If this challenge actually adds to my bottom line, I will continue publishing videos.
Welcome to the middle of the post. Now can I please have your email address?
By subscribing, you agree to get emails from me, Matt Giovanisci. I'll respect your privacy and you can unsubscribe any time.
Video #1: My First Attempt
First, I created a simple form to collect website submissions and tweeted it. This earned me seven submissions to start. Perfect!
The info I'm collecting:
Name
Email
URL
Monthly Traffic
Biggest Struggle
What They're Hoping To Learn
Additional Info About The Site
In this video, I just wanted to make sure the camera setup was good. I'm using my Canon M50 with the included lens. It has a cable that runs directly from the camera to my computer via USB-C.
As long as I keep the camera on at all times using an after-market plug-in-able battery, it stays connected to the computer. When I'm not using it, it goes into sleep mode.
I have it on a tripod behind my desk and it's peeking over the monitor I'm using to do the screencast. I also have a light mounted to my desk and an accent light behind me.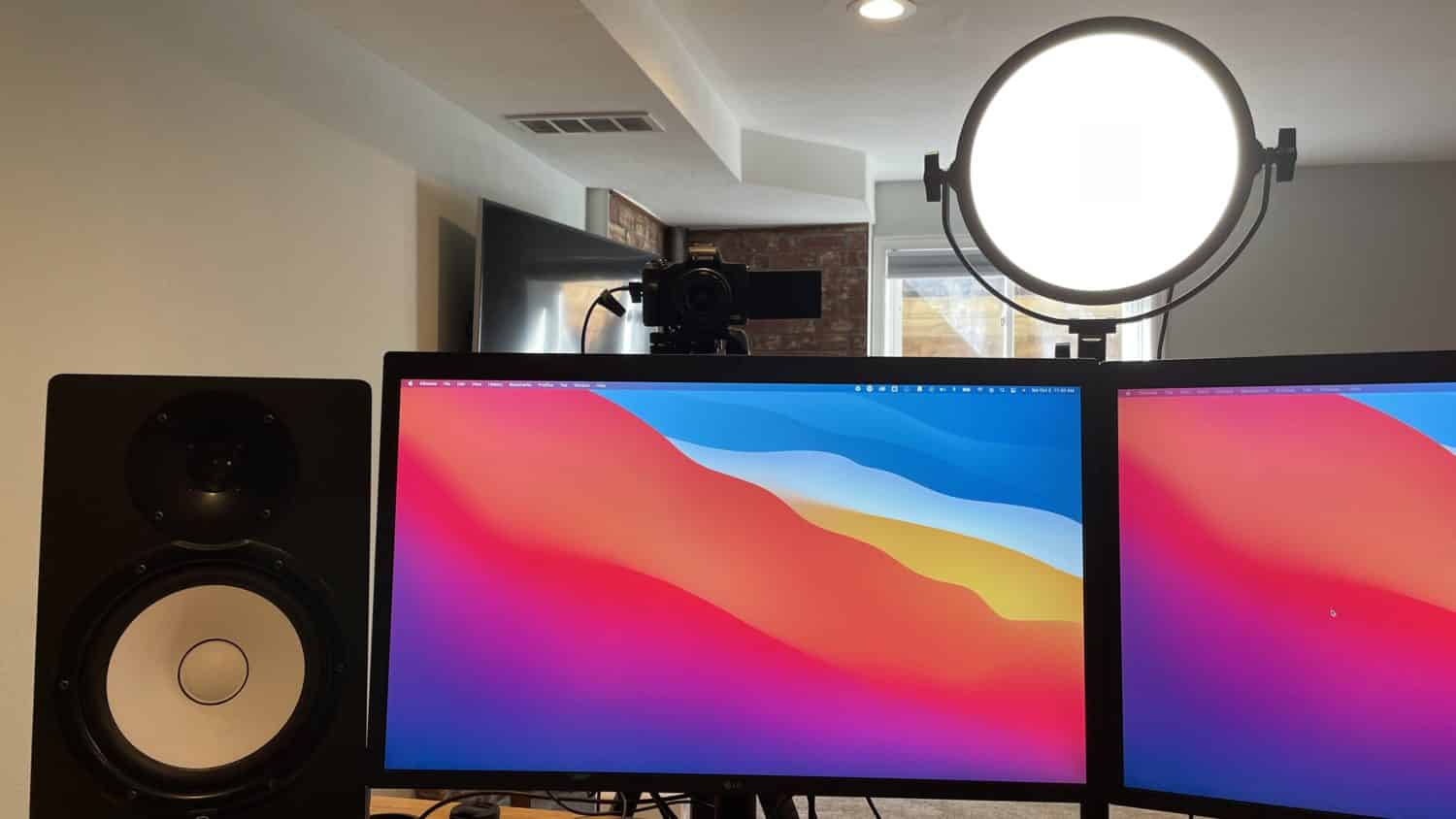 What I Learned From This Video and Should Improve
There was no structure to the video. I was all over the place. So I need to bake in the structure using scenes in Ecamm. I'll attempt this on the next video.
It was a little long. A tighter structure will help shorten it up.
I need a better outro with calls to action.
I like the thumbnail design and I'll try it again on the next video.
Video #2: The Structure
This video ended up being longer despite the structure. So there goes that theory. I need a timer or something.
The structure helped me to stay focused during the teardown. Which I felt made the video a little better. Plus, the added scenes make creating chapters easier because all I have to do is scan through the video and wait for the scene to change to grab the timestamps. This will speed things up during the uploading process.
The thumbnail was much faster to design since I used the structure from the last video. But the image of me was a screenshot from the video. It doesn't look great. I need to find a better solution.
What I Learned From This Video and Should Improve
The structure didn't make the videos shorter. I'll try a timer.
I still need a better outro with calls to action.
I need some high-quality images of myself to reuse in more thumbnails.
Video #3: Tighter But Sloppy Ending
Overall, I'm happy with the filming process. There are a few changes I want to make, but so far this was the tightest video. However, that ending was awful. I tried to leave 20 seconds of room for the end screen. That didn't work at all.
What I Learned From This Video and Should Improve
The structure is on point but I still need a timer. Trying that on the next video.
I still need a better outro with calls to action.
I need some high-quality images of myself to reuse in more thumbnails.
I have to figure out a better way to bake in promotional messages.
The border around the screencast seems a little thick.
Video #6: Creating a Process
In the last three videos I made, I had a timer set to 15 minutes. So that solved the problem of long-winded videos. But I still don't think the videos are compelling enough to click on. And it's time to start thinking about that.
But before I do, I need help uploading these videos.
I timed myself during one of the last uploads. From recording to publishing, it took me one hour. Which is honestly pretty good. That includes:
Recording the video in Ecamm Live.
Uploading the video directly from Ecamm with a title.
Adding a description with hashtags and chapters.
Adding tags.
Adding an end card.
Designing a thumbnail.
So I'm hiring someone to help me publish the videos. I'll take care of steps one and two. And someone else, will do the rest of the steps and take it across the finish line.
This will allow me to batch my recording and focus on making the video better. I used this video to help film more tutorial videos on how to publish a video.
What I Learned From This Video and Should Improve
The main thing I want to focus on is how to create a better promotional engine. I think I need a CTA closer to the beginning of the video. And another CTA at the end to collect more submissions.
Video #8: The Banger
When I set out to record these videos, I rarely look at the site before going live. I like getting my real-time reaction on camera. And this one shocked me!
As I was reviewing the site, it got worse and worse. And I honestly thought of dumping it and not publishing. But I said, "fuck it" and titled it: The Worst Affiliate Site I've Ever Seen.
This was an experiment in crafting a headline that's meant to get clicks. And it worked! I don't think I can repeat this headline a lot, but I landed on something that caught people's attention.
Now, I thought it was clickbait and people would actually hate the video. Turns out, I was wrong. They loved the video. They love seeing a site that truly sucks. Maybe it makes them feel better about their own site. It should.
Also, this video was the first one I uploaded and my assistant crafted the thumbnail based on a series of tutorial videos I made her. And she did an excellent job! This challenge just got a whole lot easier and the feedback has been fantastic thus far.
What I Learned From This Video and Should Improve
I need to pitch my own products closer to the beginning of the video. Maybe add a coupon code for tracking.
IMPORTANT: I need to develop a formula for crafting titles that get noticed and get the algorithm to promote my videos.
My Video Publishing Workflow
This is my detailed process for creating these videos. My goal was to build a cyclical system.
1. Created a Website Submission Form
I'm using a small tool called Reform that I learned about through Brennan Dunn. I love it. It's so simple to use. It's like a very simple Google Form with better integrations. I thought about using Typeform, but honestly, I find it too complicated for the user.
You can access the form by going to https://www.moneylab.co/submit/. This is where the content engine starts.
My Top Pick
Reform - Hosted forms. No code required.
A simple form builder that offers the simplicity of Google Forms with the all-in-one solution of TypeForm. And it's cheaper than TypeForm.
Sign Up Today
Matt Giovanisci (me) earns a commission if you click this link and make a purchase at no additional cost to you.
2. Filming The Video
I take a submission from Reform, turn on my lights and camera, and fire up Ecamm Live. I briefly look at the website before I hit record and make sure everyone can see my screen properly. Sometimes I'll run the site through Ahrefs or Page Speed Insights.
Then, I hit record and do everything on the fly.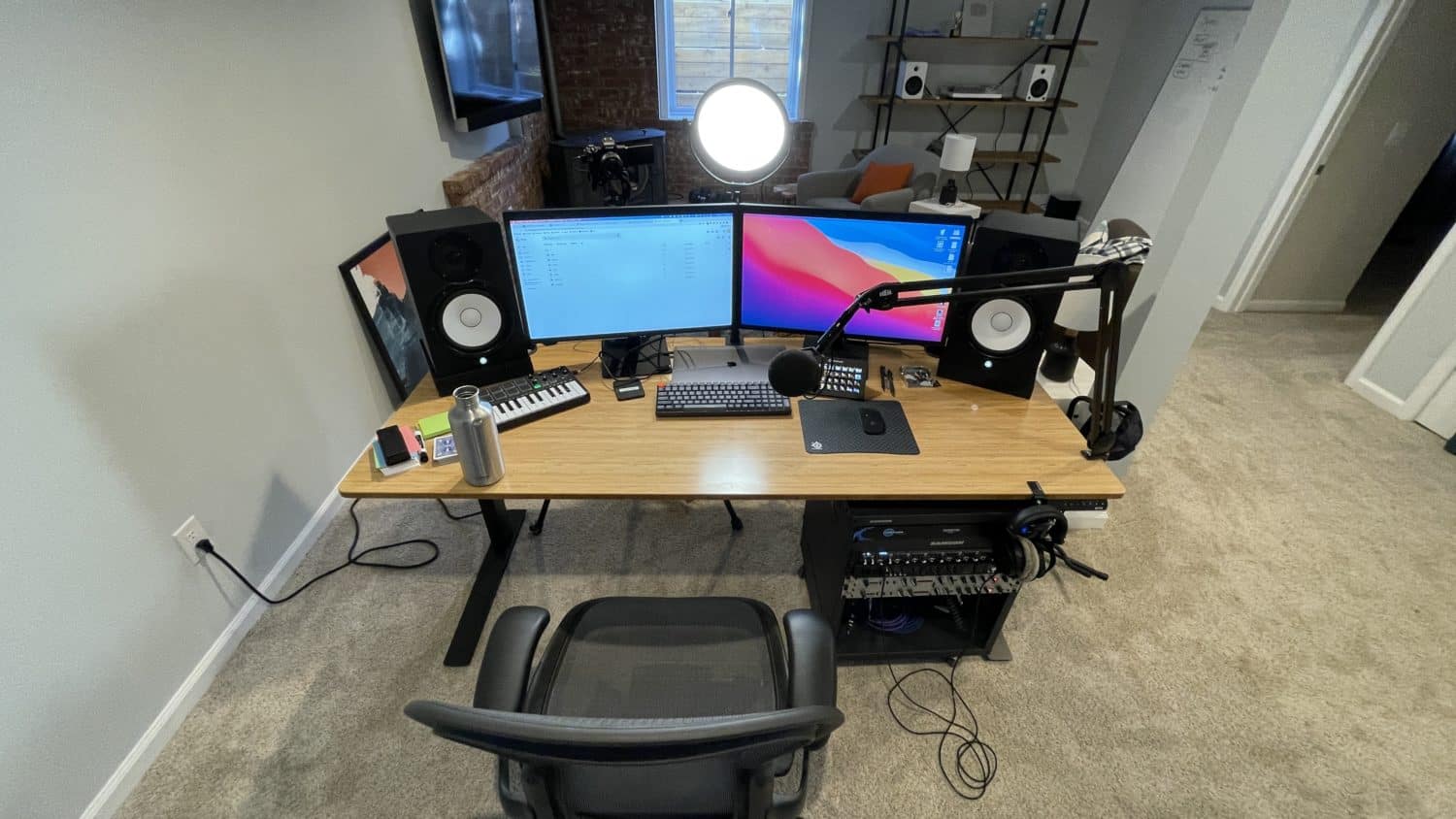 I use my Stream Deck to move through scenes. When I'm finished, I upload the video right to YouTube from Ecamm. All I have to do is write the title and a 2-3 sentence description.
You can see more details about how I record videos using Ecamm Live in this post.
That's it! It takes me about 20 minutes to make a video. So I can crank them out! I try to do 3-4 a day to stay ahead.
3. YouTube SEO and Publishing
Once the video is uploaded to my channel (unlisted) from Ecamm, I create a task in Asana and assign it to my editor. She logs into the channel (as an Editor) and adds a default description we keep stored in Asana.
The description includes a link to the website submission form. So each video that gets published, earns more submissions in the pipeline. This is what makes it a cyclical process.
She also adds chapters, tags (with TubeBuddy), end screens, cards, and designs the thumbnail.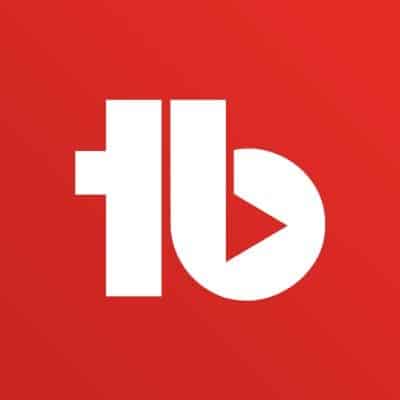 TubeBuddy: A YouTube Tool
This is the tool I use to optimize my YouTube channel and do keyword research. It also helps me to steal tags from competing channels 😉
Buy Now
Matt Giovanisci (me) earns a commission if you click this link and make a purchase at no additional cost to you.
We have a team account with Canva to design the thumbnails. I designed the first few, then filmed a video with Loom to teach her how to create them. I took a bunch of photos of myself making different faces that she can use in the thumbnails.
We have a very simple process for creating thumbnails. They're not overly designed. There's always room for improvement here.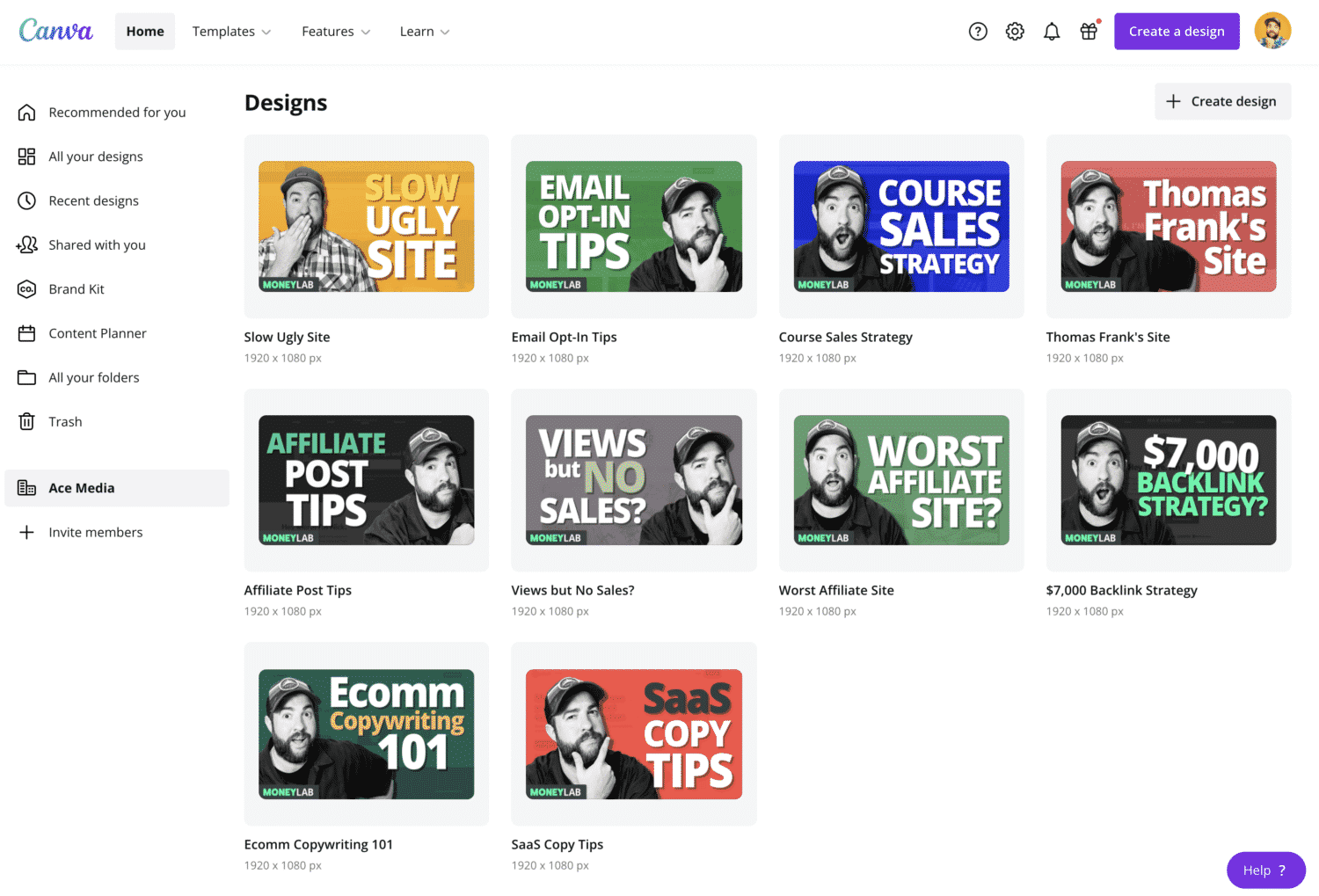 After the video has been optimized, it's scheduled to be published.
Note: This is a very similar process we use to create weekly videos on the Swim University YouTube channel, which this year reached over 100,000 subscribers and earned us one of those cool YouTuber plaques. Our entire detailed process for building a profitable YouTube channel is in our video course.
4. Promotion and Captions
Now the automation kicks in. I currently have two Zaps set up in Zapier.
When a new video is published on YouTube, it automatically creates a post on Twitter, Facebook, and Linked In.
When a new video is published on YouTube, it automatically creates an order to Rev to add captions.
I'm always looking for ways to use Zapier to automate other parts of the process. So you have any suggestions, email or tweet me. I'd love to hear them.
Also, ask me anything about this process you don't think I already covered.
Video #15: Halfway Through
I started doing a couple of things differently. Starting with promoting my products.
I said earlier I needed to pitch my own products closer to the beginning of the video. Maybe add a coupon code for tracking. And that's exactly what I did. I even created a graphic that runs right after the intro.
It's worked two times for people buying my WordPress theme. But honestly, I don't think this is the best approach for marketing my own products.
Since my products are kinda expensive, and there's a lot to choose from, I need to give people a little guidance before buying. So I developed a little downloadable lead magnet that I think pairs well with these videos.
It's a cheat sheet to help website owners craft the perfect post. It provides tips on how to optimize underperforming posts for SEO and sales. If you want to download it for yourself, here's a link.
In case you're wondering, this landing page was designed and hosted on LeadPages.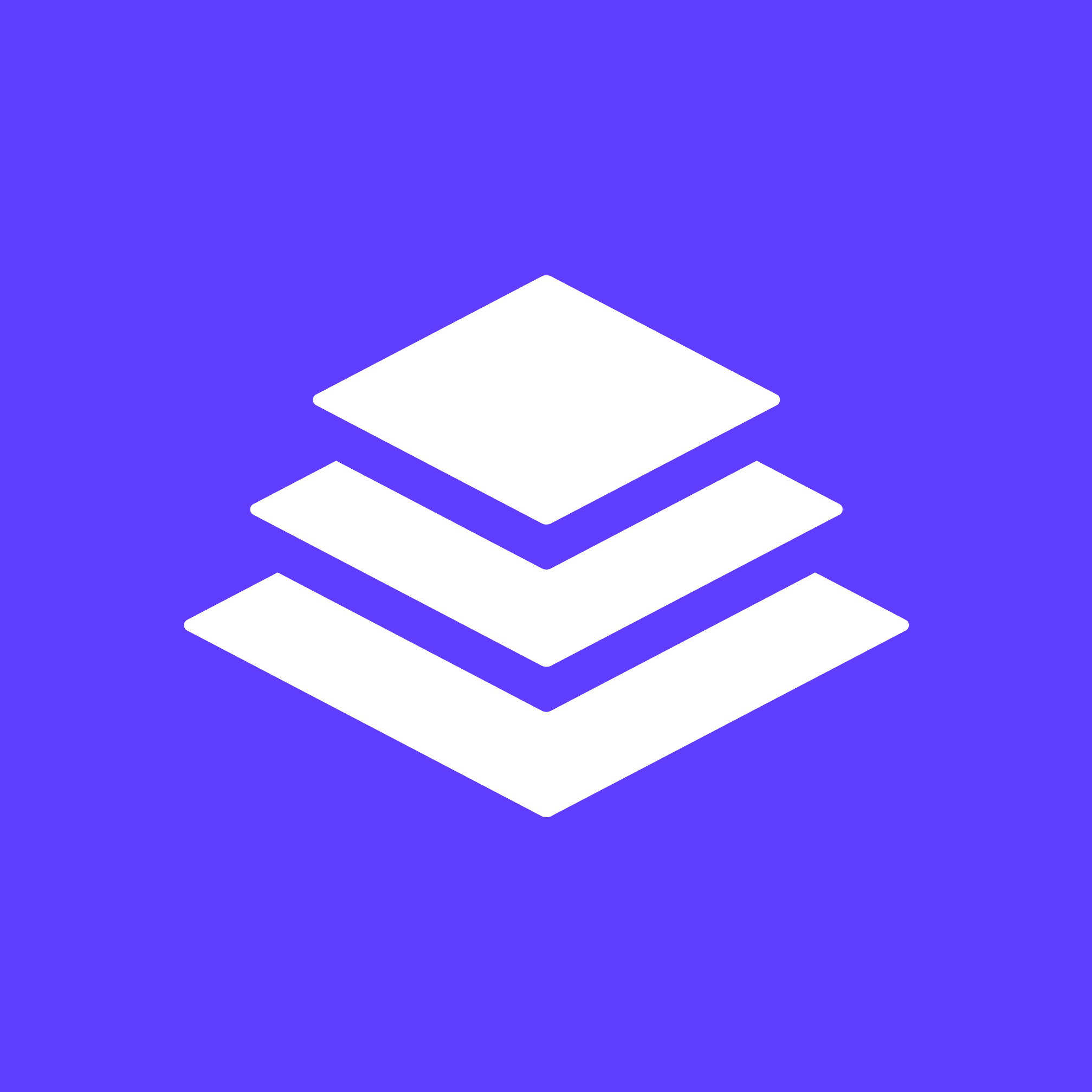 Leadpages
This is what I use to quickly build landing pages for all my websites. The pages load super fast and allow me to split test.
Start a Free Trial
Matt Giovanisci (me) earns a commission if you click this link and make a purchase at no additional cost to you.
For the next videos, I'm replacing my intro pitch with this downloadable. And I'm putting in an OTO to help generate some income from this challenge. I have a feeling it might work out really well. I'll keep you posted.
Video #20: The Lead Magnet
I started promoting my Perfect Post cheat sheet on the last five videos. When you visit the cheat sheet page, you enter your email address, and it takes you to my OTO page.
The OTO page is offering a video workshop taking you behind the scenes of how I use the cheat sheet to craft perfect posts on my own site. And I'm offering this 1-hour+ workshop for only $24.
To add urgency to the OTO page, I decided not to offer a discount. Instead, the workshop is only available for 24 hours thanks to Deadline Funnel.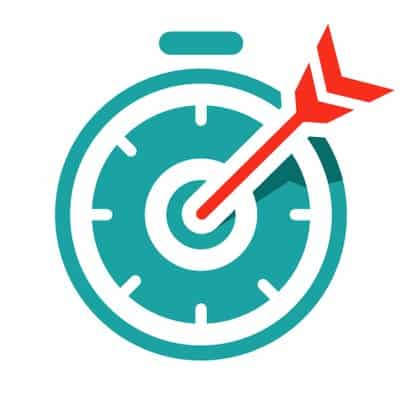 And I want to share the KPIs with you so far. I'm honestly surprised by how well this is doing. But it's all thanks to an experiment I did earlier this year.
Note: Currently, the only place I'm promoting this cheat sheet is in recent YouTube videos and descriptions, a little bit on Twitter, and right here.
251 visitors to the cheat sheet opt-in page.
158 email opt-ins (63% conversion rate).
118 visitors to the OTO page (this page was set up a few days after the opt-in page).
13 Workshop sales (11.01% conversion rate)
This means the last five videos helped me to earn $312. And so far in this challenge, I've earned a total of $470.93 including product sales and YouTube ads.
And I'm about a 2/3s of the way completed. So there's still more money to be made. I'm glad it's at least over $500.
What's Next?
I'm going to continue to improve my OTO sales copy. I need to add more graphics, a video, and clean up the writing a bit. I also want to add another bonus video to the workshop.
As I continue with this challenge, I want to add another element: Paid Advertising. I'm gonna use the money I make from the Workshop sales and funnel it into Facebook and Twitter ads.
LAST CHANCE To Give Me Your Email Address. Please!
At this point I've tried every tactic I know to get your email address. This is the last time I'm going to ask you...until you try leaving. Then, I'm going to ask you again! Don't even try going to Facebook or Instagram after this. I'll be in your feed too!
By subscribing, you agree to get emails from me, Matt Giovanisci. I'll respect your privacy and you can unsubscribe any time.