I made some big leaps in my business this year and they paid off. It's also the first year I got my Shiny Object Syndrome under control.
Every year (2016, 2017, 2018, 2019, 2020), I review my spreadsheets and journals. I pull out the good stuff and the bad stuff. But first, some context on my business.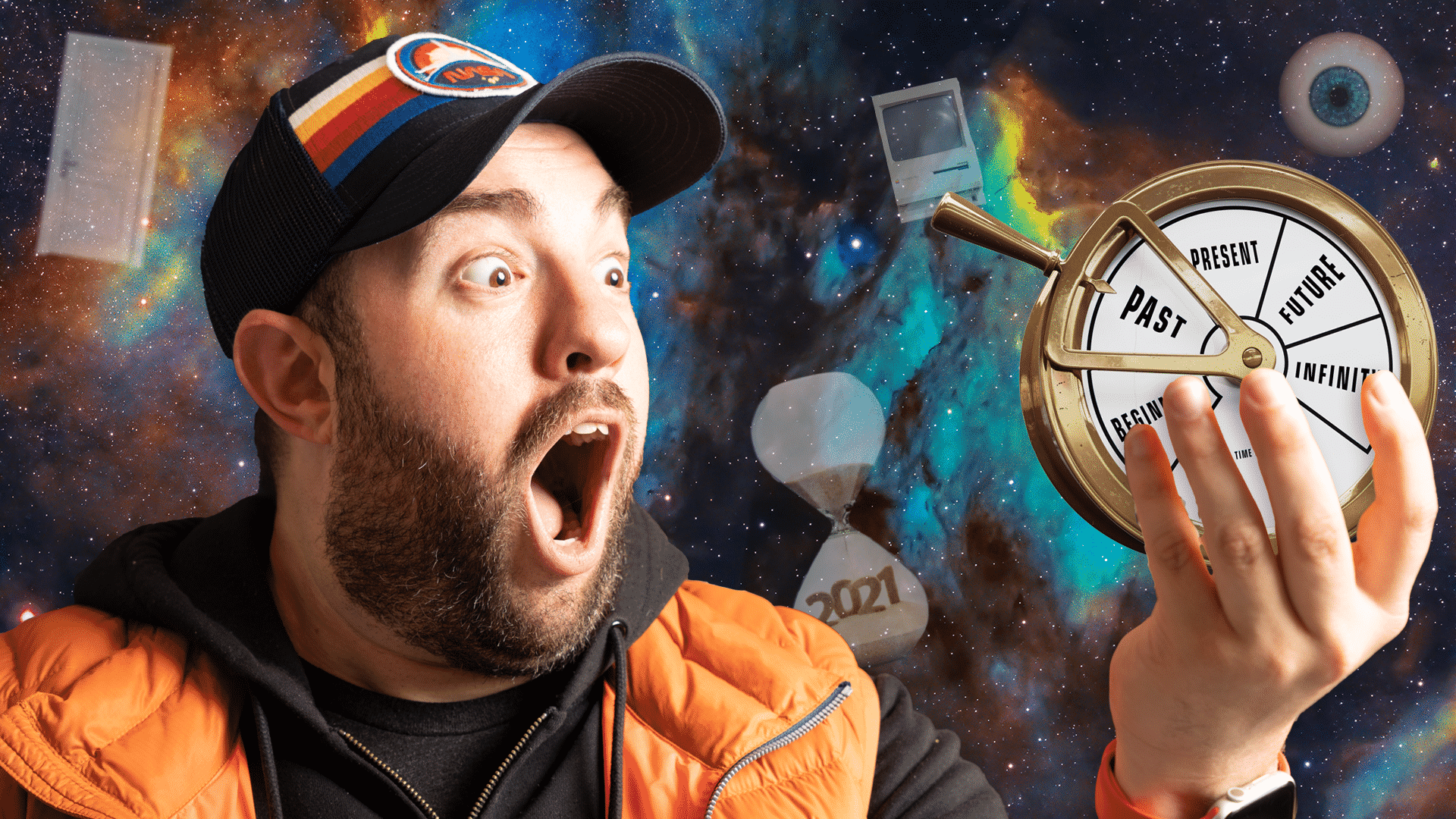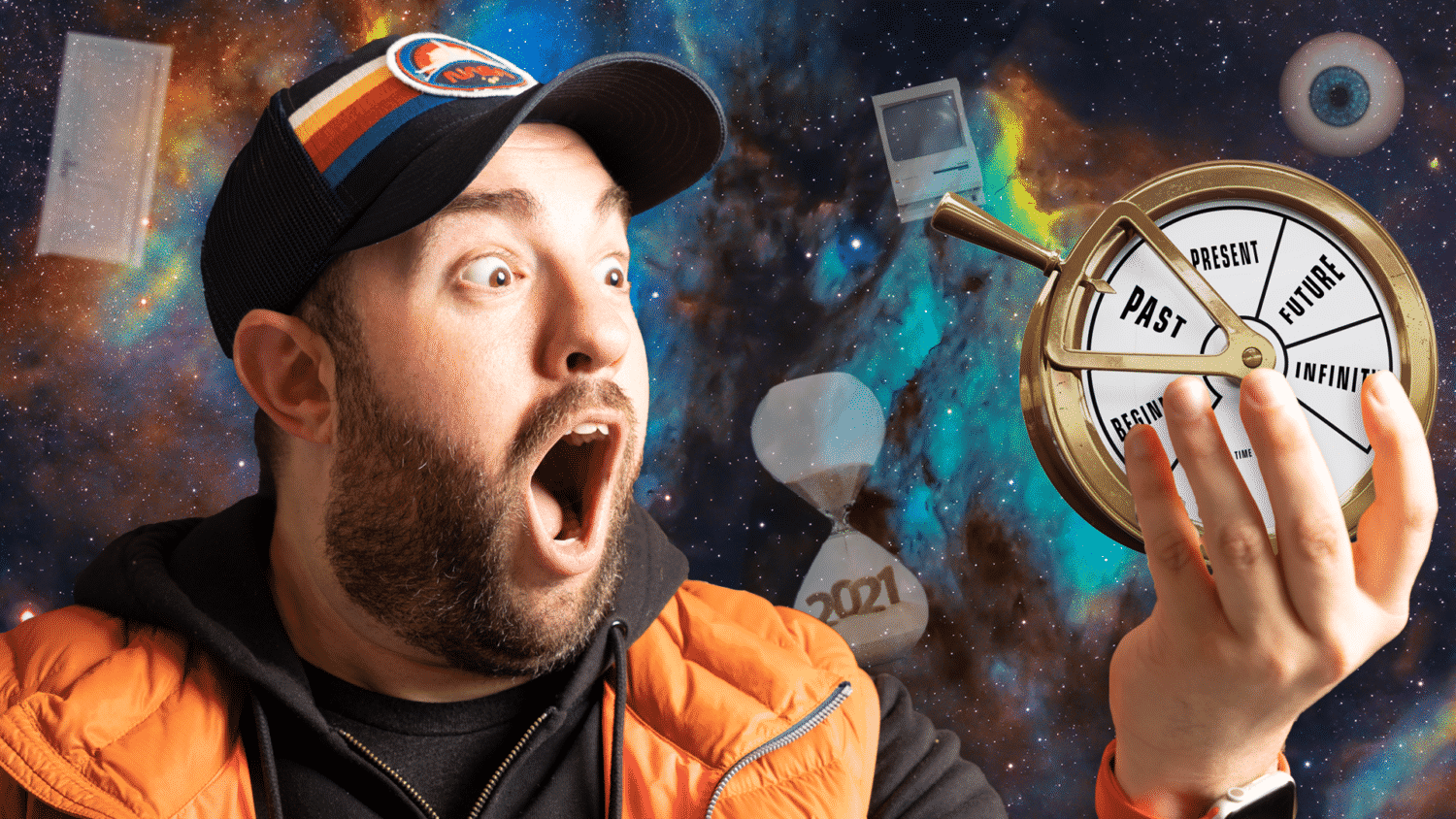 Current Brands of 2021
I didn't start any new brands or companies or projects this year. That's a win for me. All the big leaps were done under one of my three main brands.
Swim University
This is my main site and it's responsible for about 75% of my revenue. It makes money with affiliate links, digital products, and now, physical products.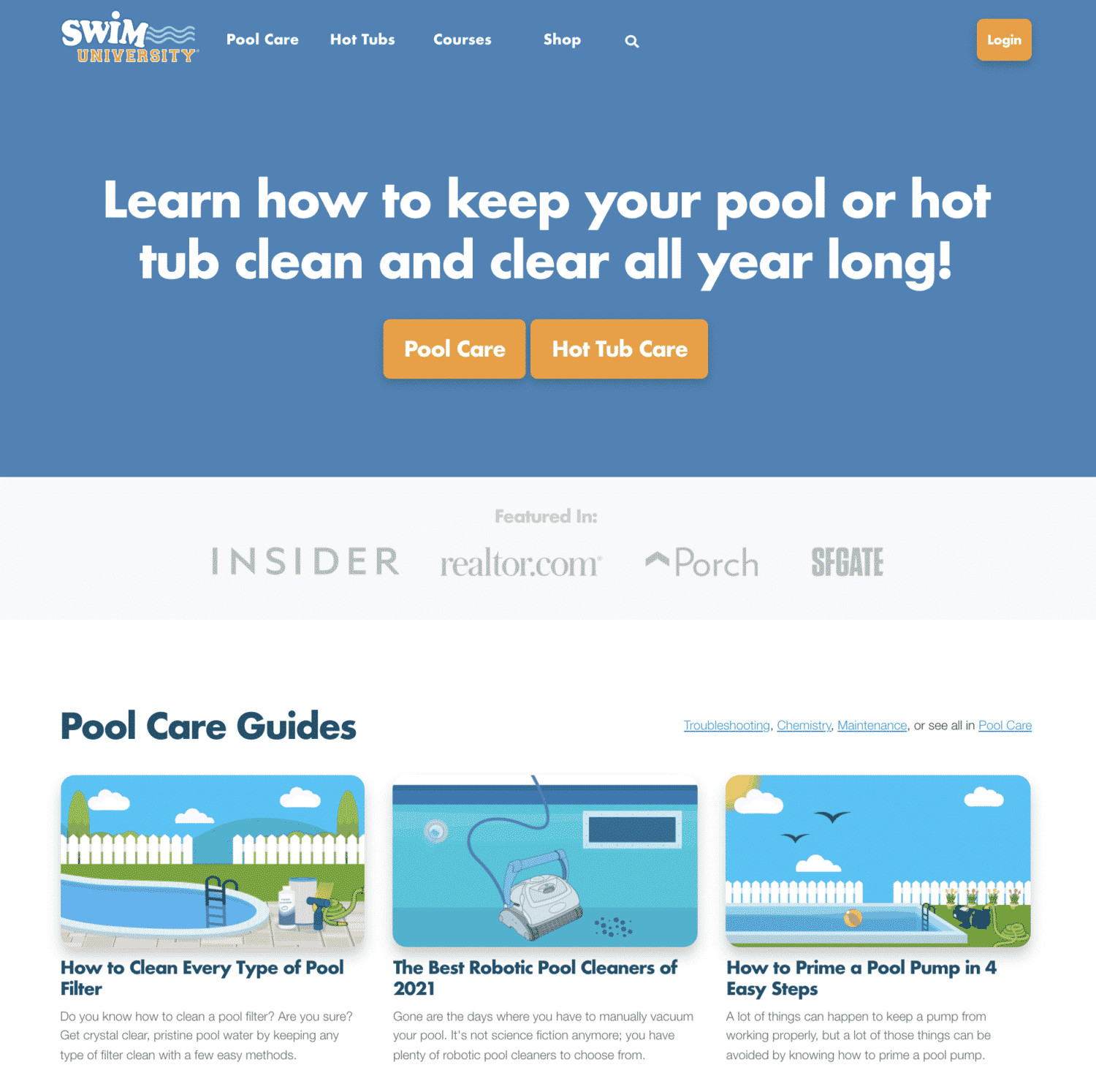 Here's a list of digital products I sell on Swim University:
But this year, I expanded into selling physical products. I started with white labeling two hot tub cleaning products and selling them on my Shopify store. I talked about this in more detail in the Money Lab Pro community.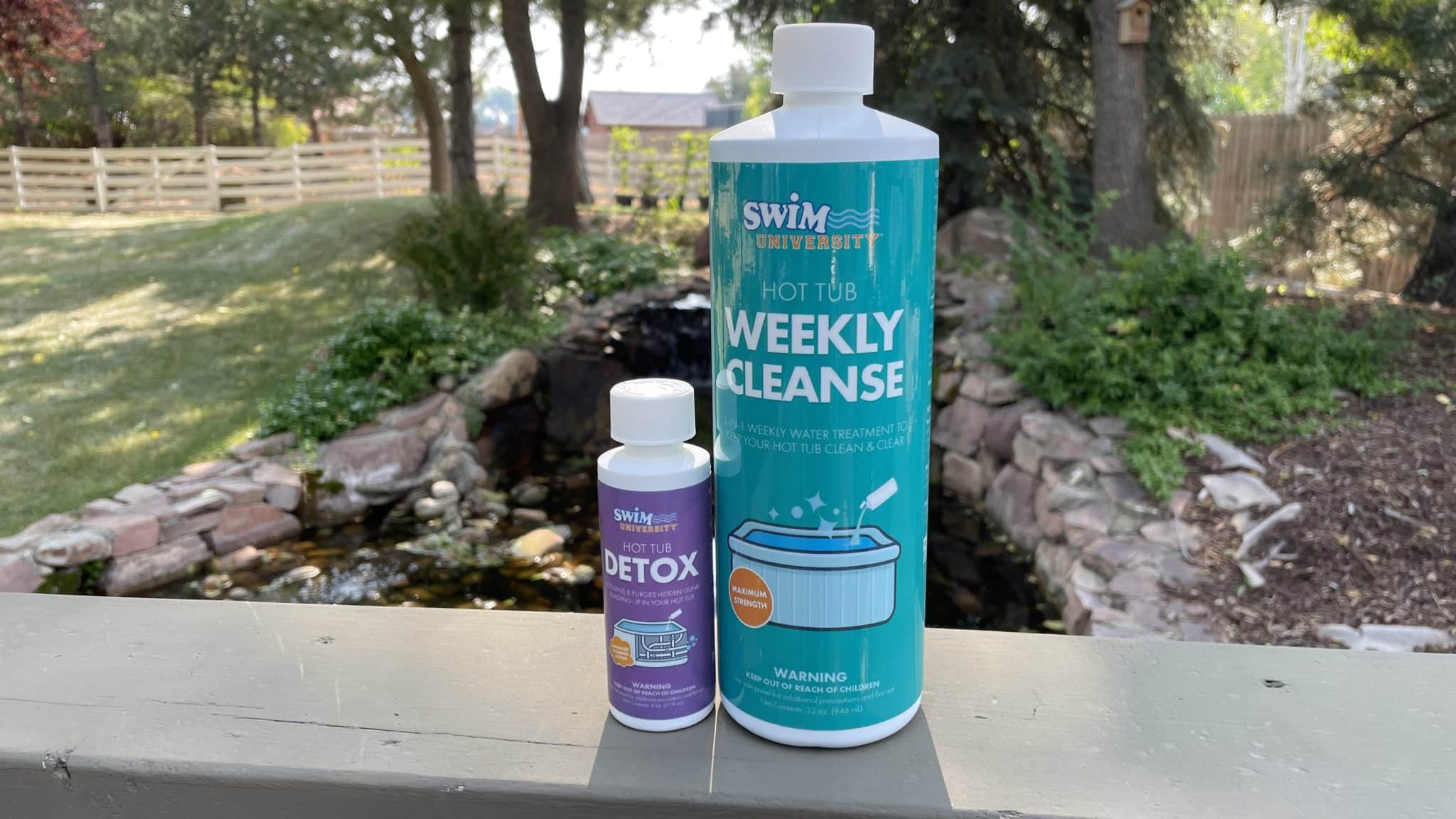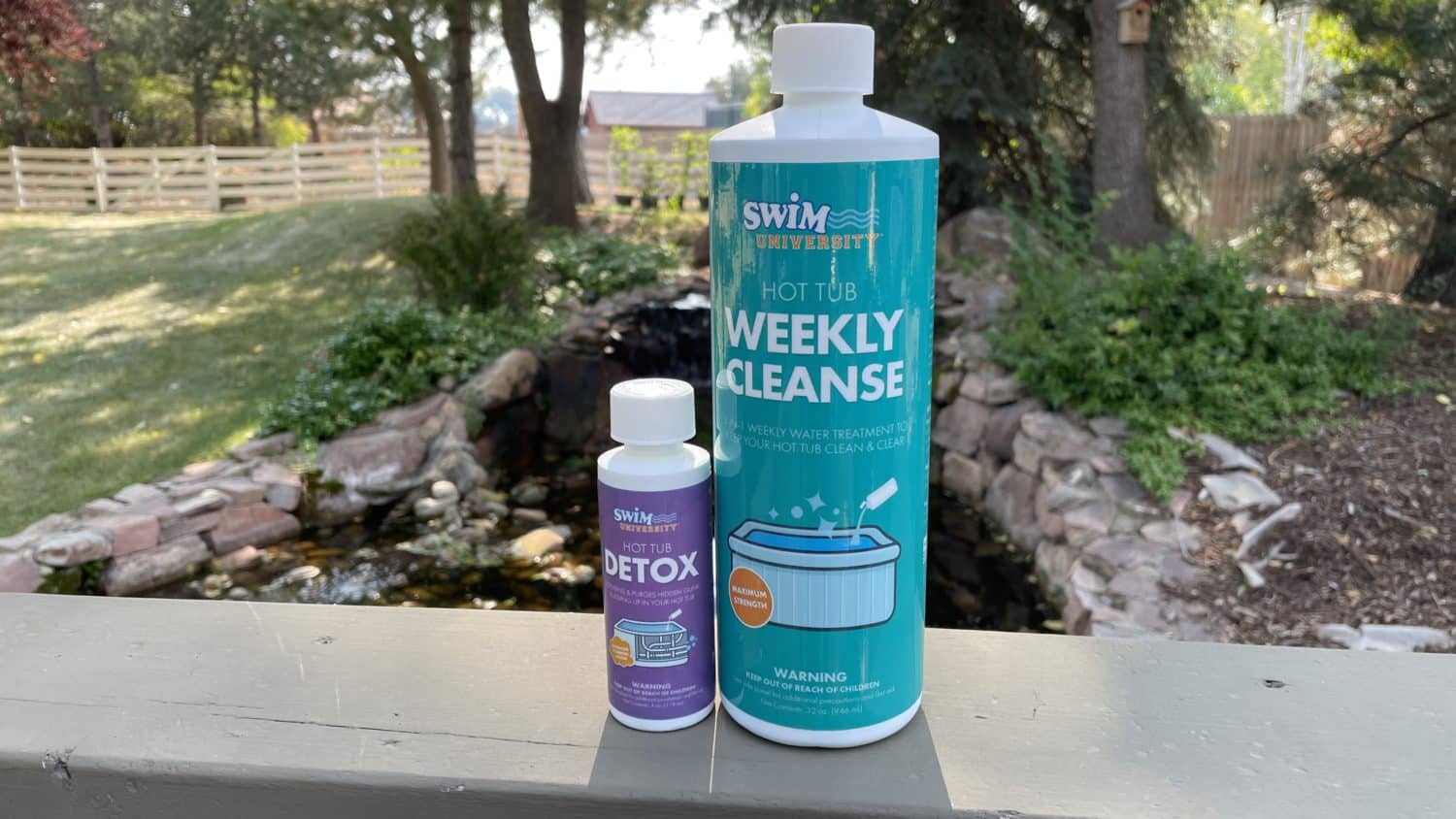 The other big leap was putting a solid sales funnel in place for my online courses, which you can read about here. And this year, our YouTube channel reached over 100,000 subscribers and we got ourselves a plaque.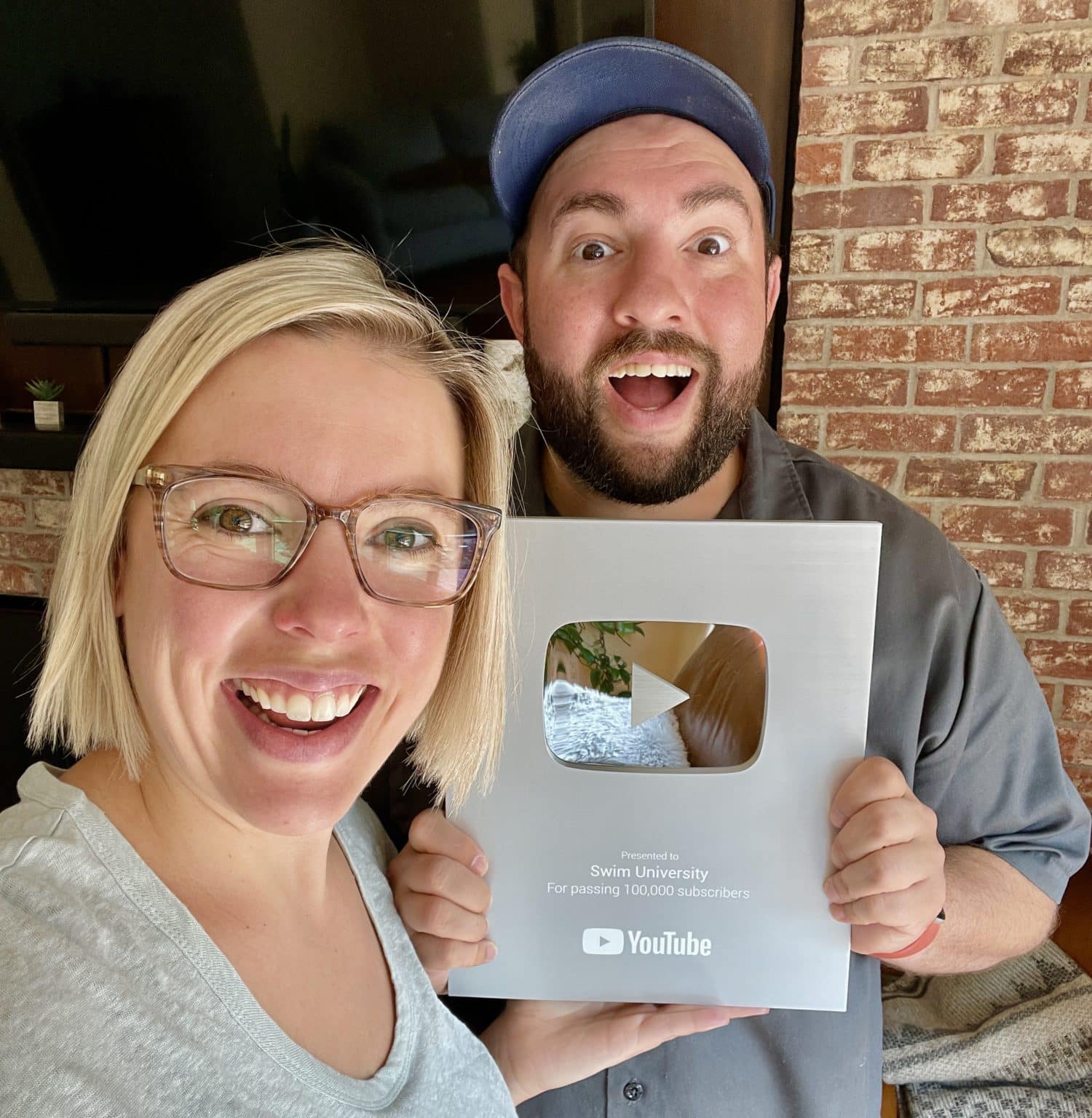 In 2021, website traffic decreased by 16.94% – from 5,150,015 to 4,277,443 visitors. This was expected. We didn't add a lot of new content to the site and 2020 was a bigger year for home improvement because of the lockdown.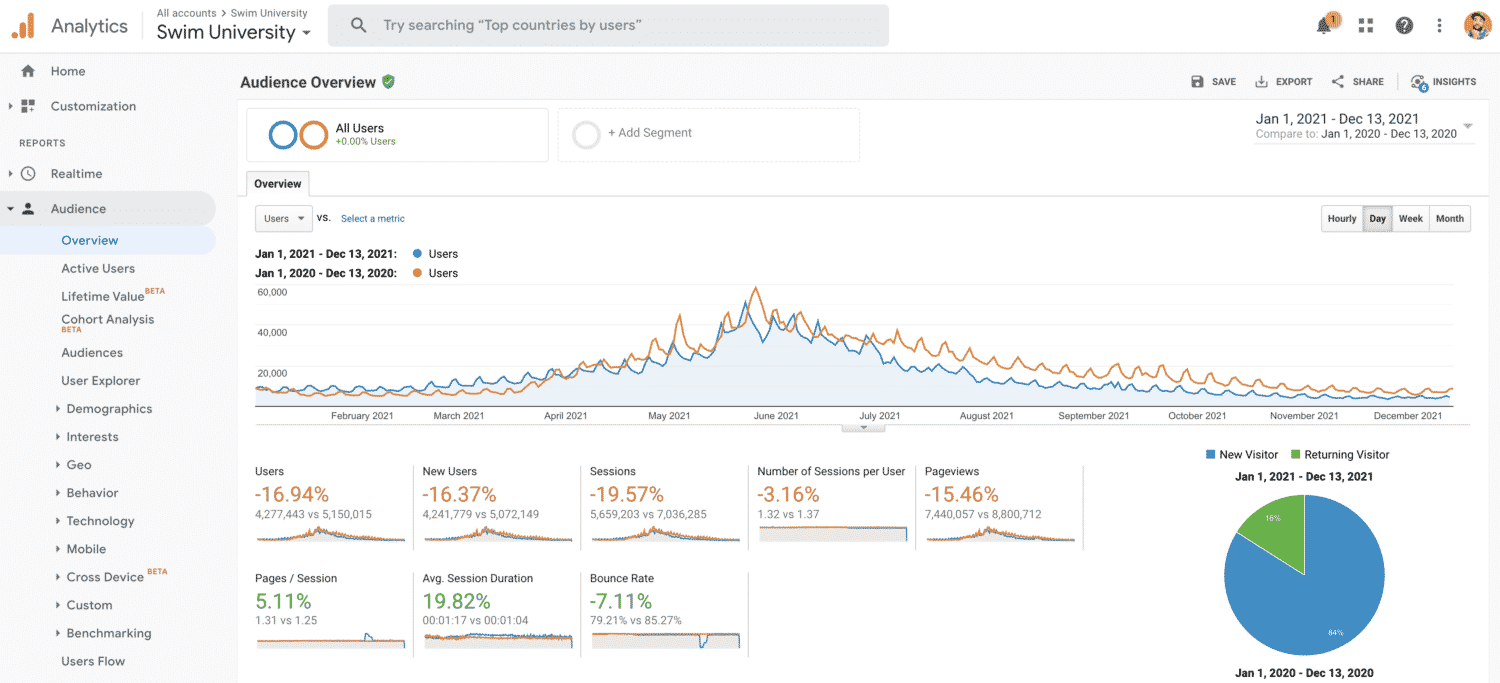 YouTube views increased by 24.94% – from 4,320,383 to 5,397,970. We published 37 new videos. In 2020, we published 42 new videos.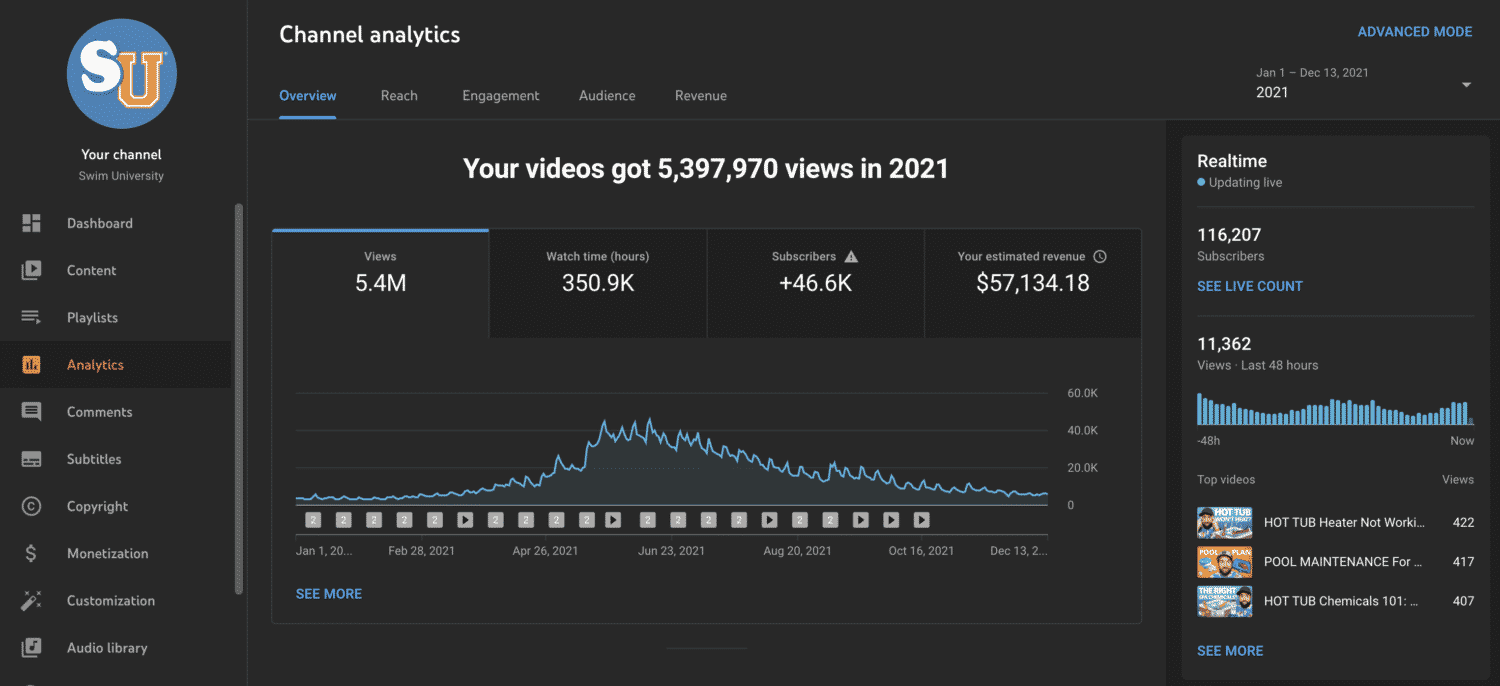 Despite traffic being down, revenue was up! Mainly because of the optimization work done at the beginning of the year to sell more digital products.
Affiliate Commissions: $149,991 ($162,730 in 2020)
Digital Product Sales: $333,841 ($235,962 in 2020)
YouTube Ad Revenue: $54,561 ($34,662 in 2020)
Physical Product Sales: $11,026 (NEW in 2021)
Total Revenue: $549,419 (26.78% increase)
Brew Cabin
This is my passion project. It's a website with articles teaching people how to homebrew beer. It's also a kick-ass YouTube channel.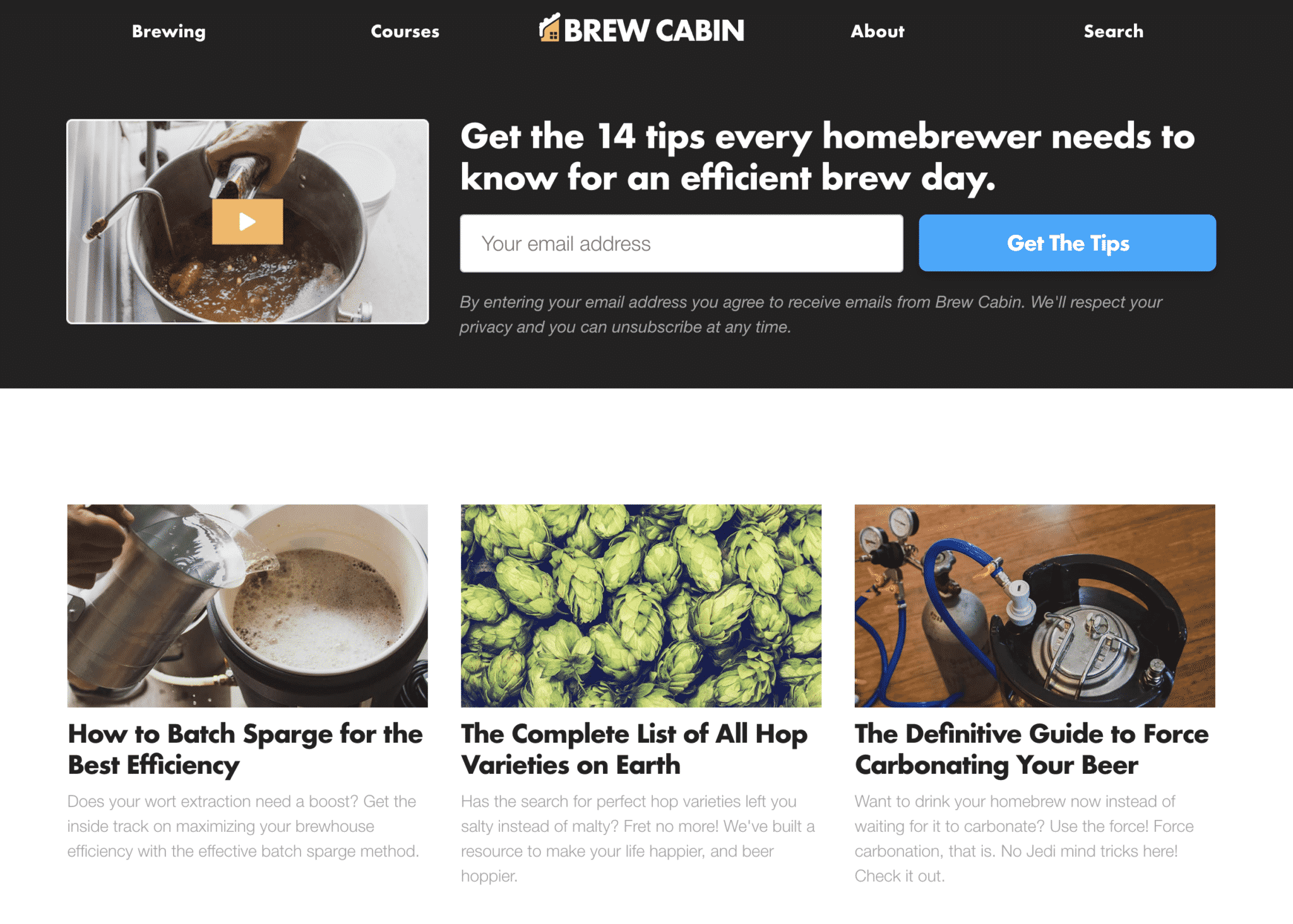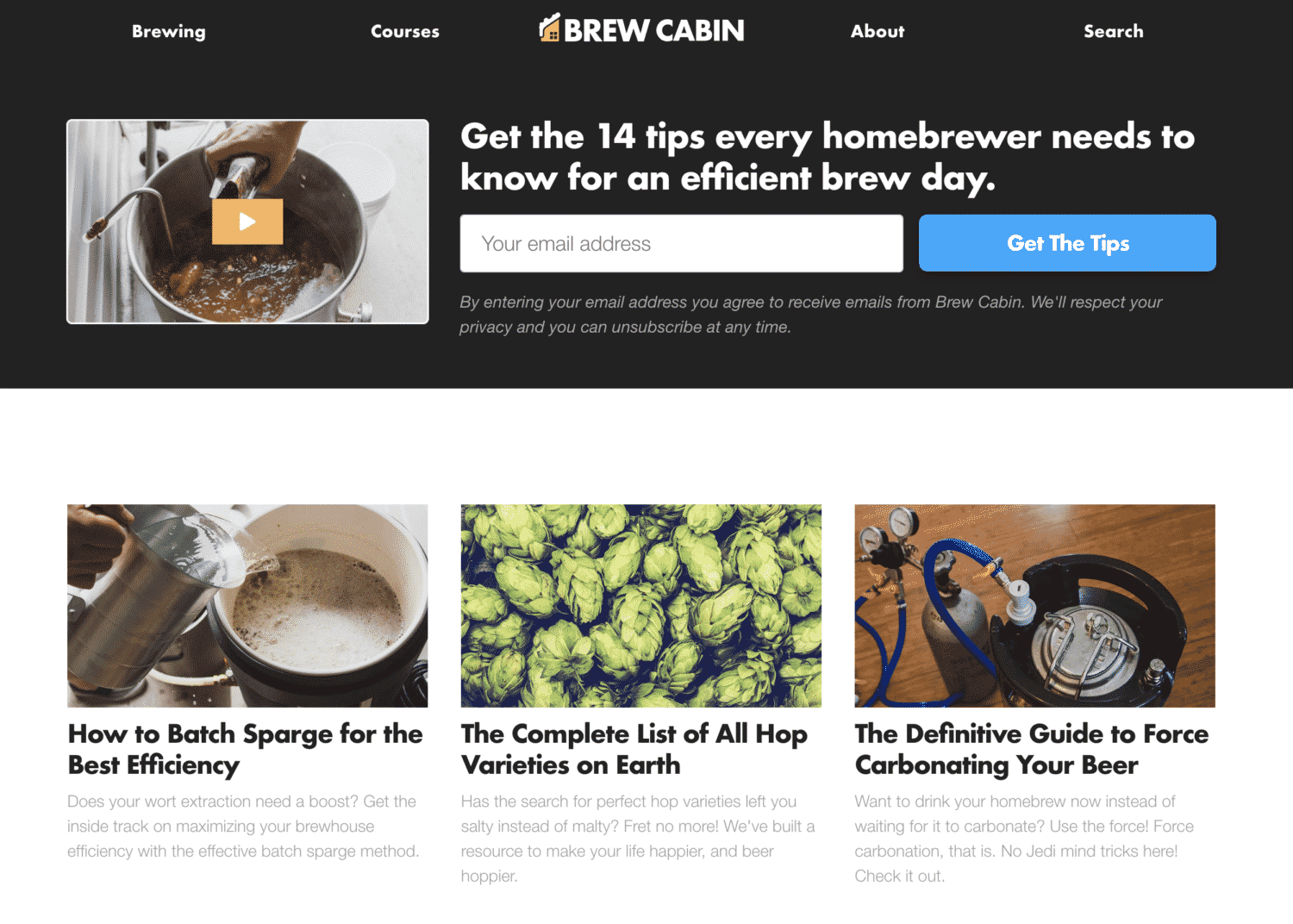 I'm an avid homebrewer. I even built a home brewery in October 2020 which was featured in an issue of Brew Your Own Magazine (because I wrote the article and submitted it).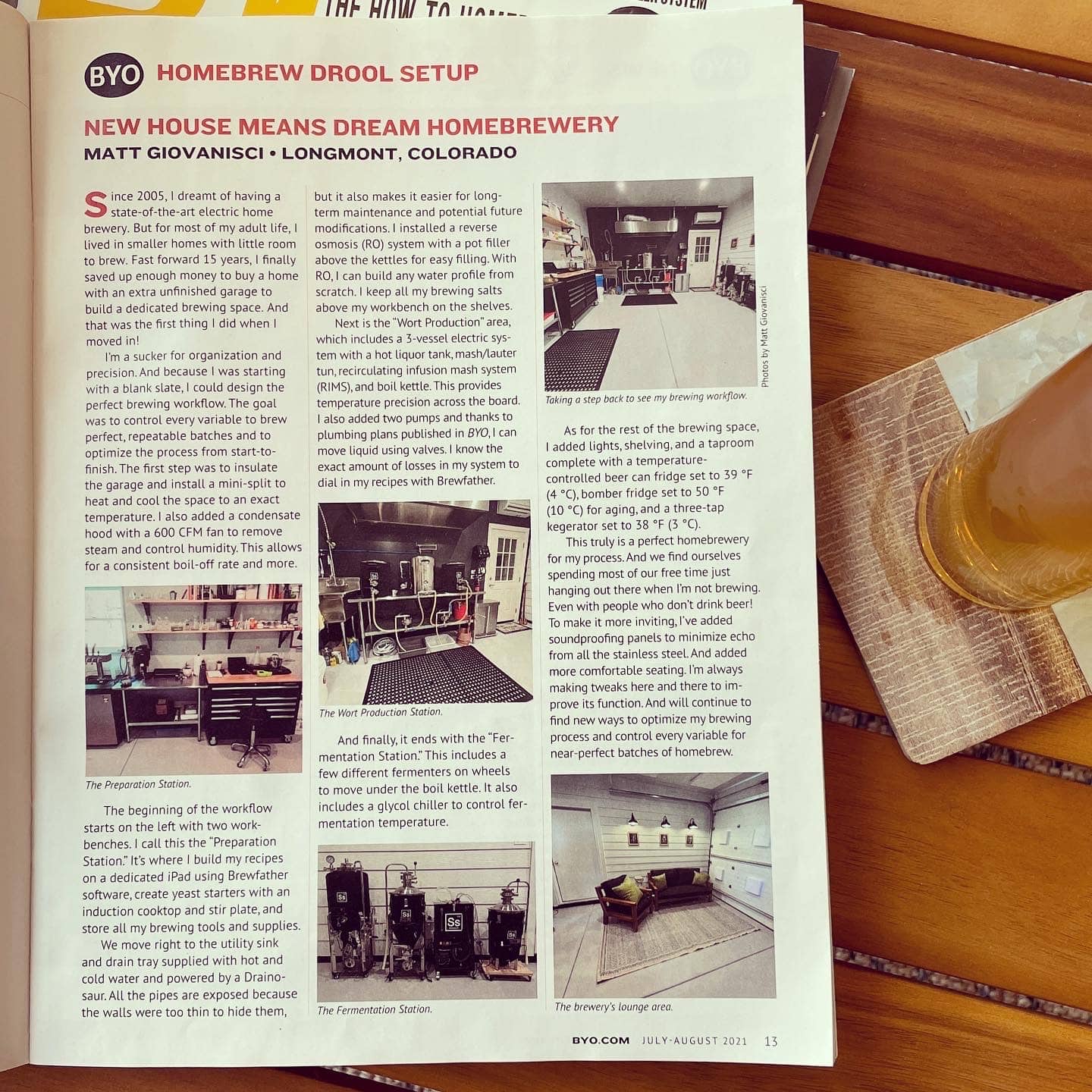 The website, for the 3rd year, was neglected. I only updated one article this year, but it was a doozy. Most of my time was spent on the Brew Cabin YouTube channel.
In 2021, website traffic decreased by 57.64% (yikes!) – from 453,542 to 192,122. 2020 was also a great year for homebrewing because of the lockdown.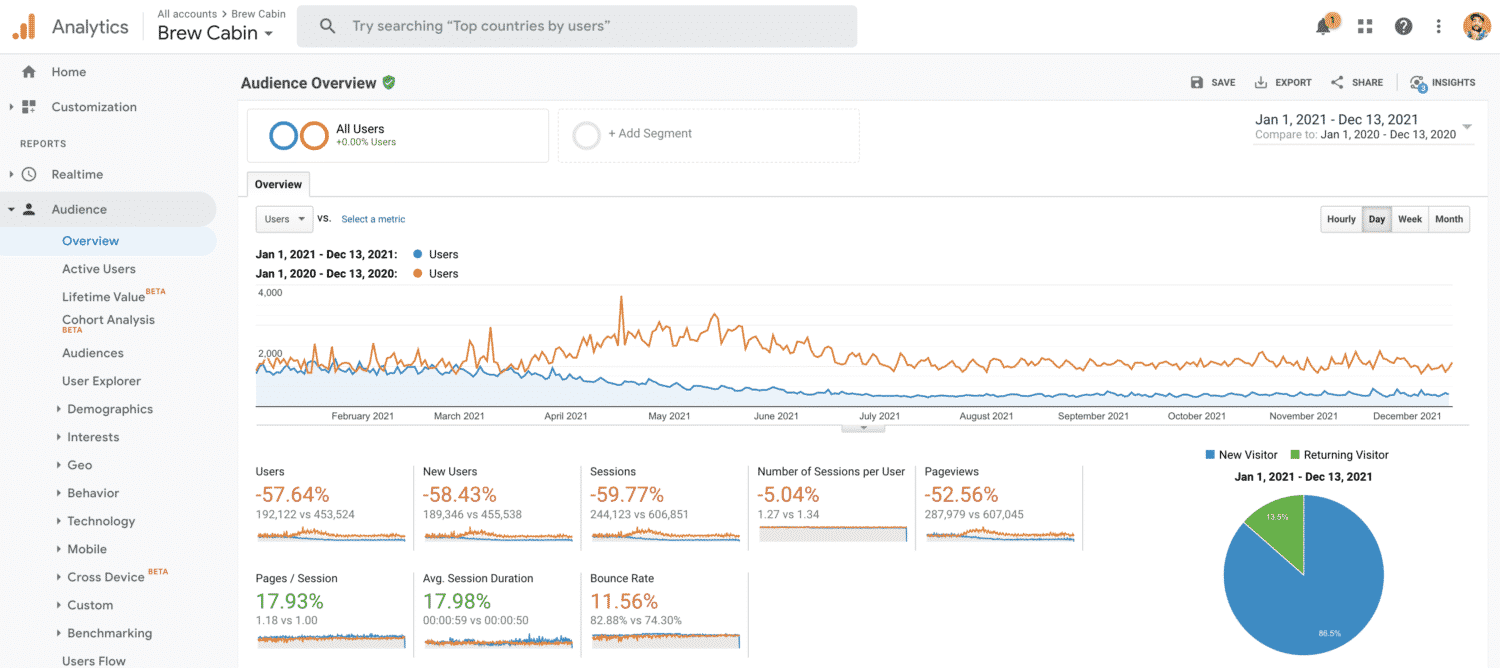 YouTube views increased by 3362.50% (holy shit!) – from 3,200 to 110,800. This has been my favorite place to work.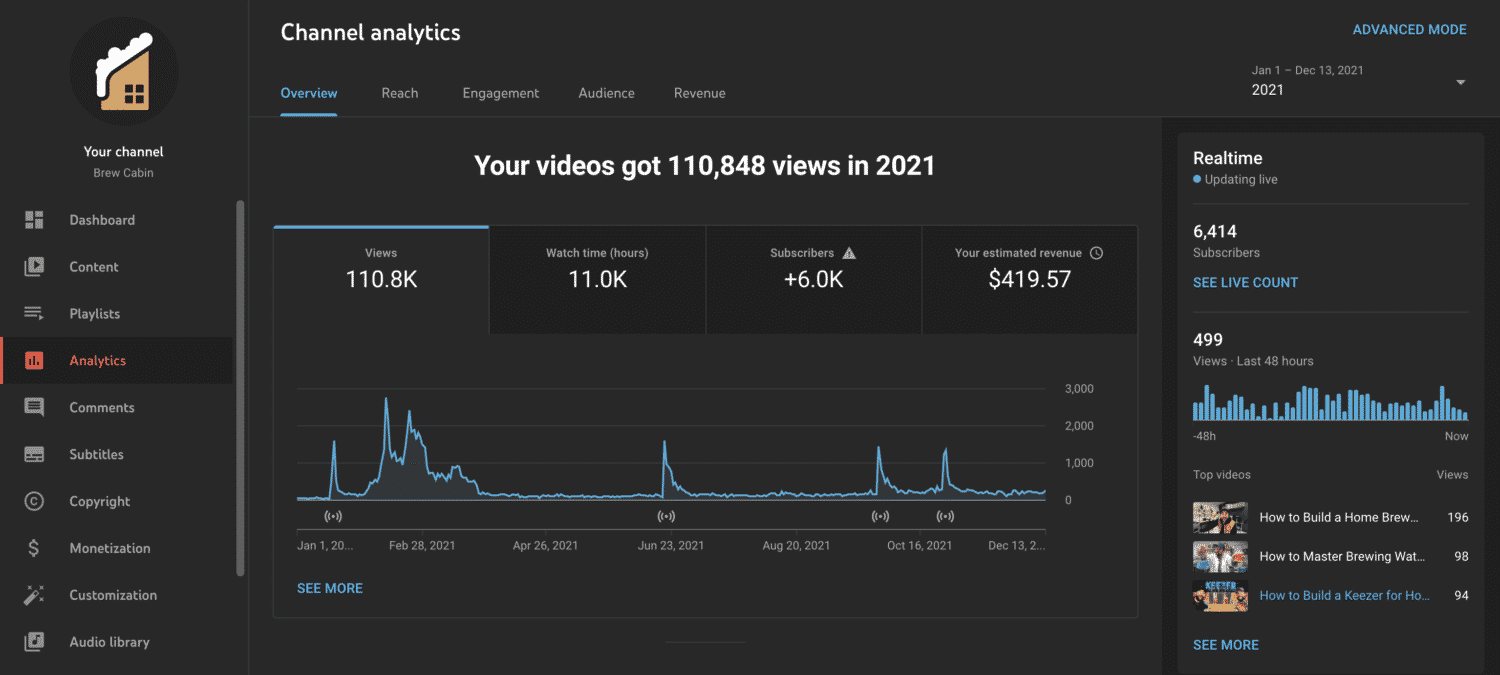 The channel only has 5 videos, but managed to gain 6,000 subscribers in this tiny niche. Each video is high-quality and takes me months to make. Here's what I think is the best video I made so far. Super nerds only!
This year, I created my first homebrewing video course to sell on top of the affiliate commissions.
It's an advanced homebrewing course called Level Up All Grain covering techniques and processes for water chemistry, yeast health, mashing, fermentation temperature, dry-hopping, zero-oxygen packaging, and more!
New course sales helped keep the overall revenue steady despite website traffic being way down. Affiliate commissions were down but were replaced by course sales.
Affiliate Commissions: $4,713 ($10,709 in 2020)
Digital Product Sales (Level Up All Grain): $4,913
YouTube Ad Revenue: $419
Total Revenue: $10,045 (6.2% decrease)
Money Lab
This is the site you're on right now! You can think of it as my personal blog/online business resource. I sell online courses teaching you how to build profitable sites/brands like Swim University.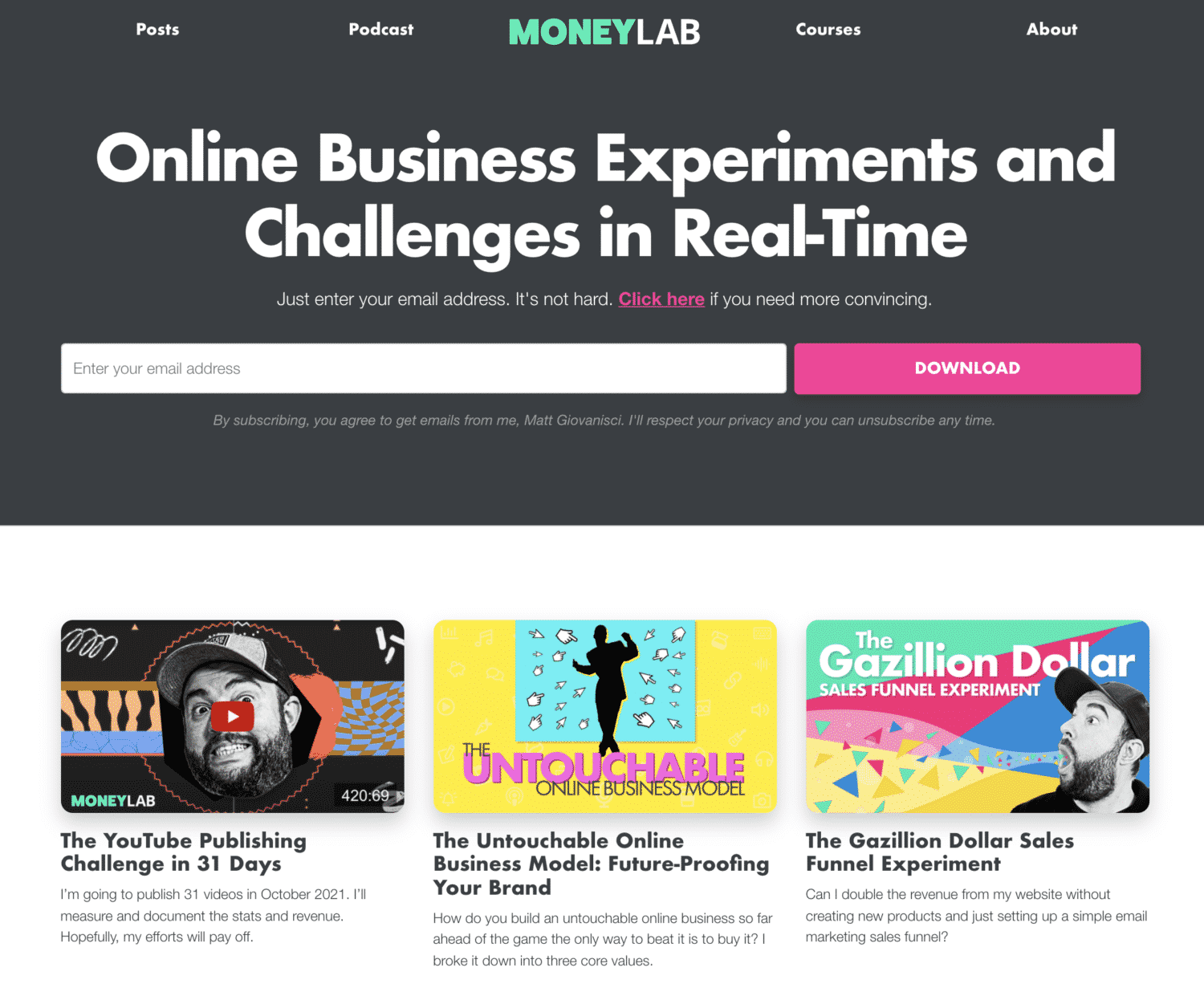 This year, I launched two new products including an online community and a bundle. Here's a current list of video courses I sell.
SEO for Bloggers: Learn how to get traffic from Google fast without building backlinks! This course includes keyword research strategies, site structure techniques, and optimization tips to outrank your competitors.
Affiliate Marketing For Bloggers (Rebranded from The Affiliate Marketing Video Course): This course will show you how to build a profitable affiliate site or supercharge your existing one so it actually makes more money. Its time-tested methods are built for bloggers just like YOU!
Asana For Bloggers: Learn how to build an editorial calendar to create consistent content. Also, manage comments/emails, work with a team, and track your blog growth.
PageSpeed For Bloggers: Learn how to optimize your WordPress site to load in under 1 second, giving you a major competitive advantage! This helps boost traffic, increase engagement, and ad/affiliate conversions.
YouTube For Bloggers: Learn how to earn money and grow your audience with a YouTube channel by producing high-quality, effective YouTube videos. Don't miss out on the second biggest search engine on the Internet!
The Blog Builder Kit (New in 2021): The ultimate discounted bundle of my 4 best-selling courses and WordPress theme on how to build and grow a profitable blog.
I updated my very popular WordPress theme this year: Carbonate 2.0: A Responsive Lightweight WordPress Theme Built for Speed.
And Early in the year, I launched Money Lab Pro. Originally it was a $49/month product that included all my courses, WordPress theme, and a private community.
But 6 months after launching, it became an annual subscription to just the private community. Plus, all the products got a new coat of paint and a few were updated.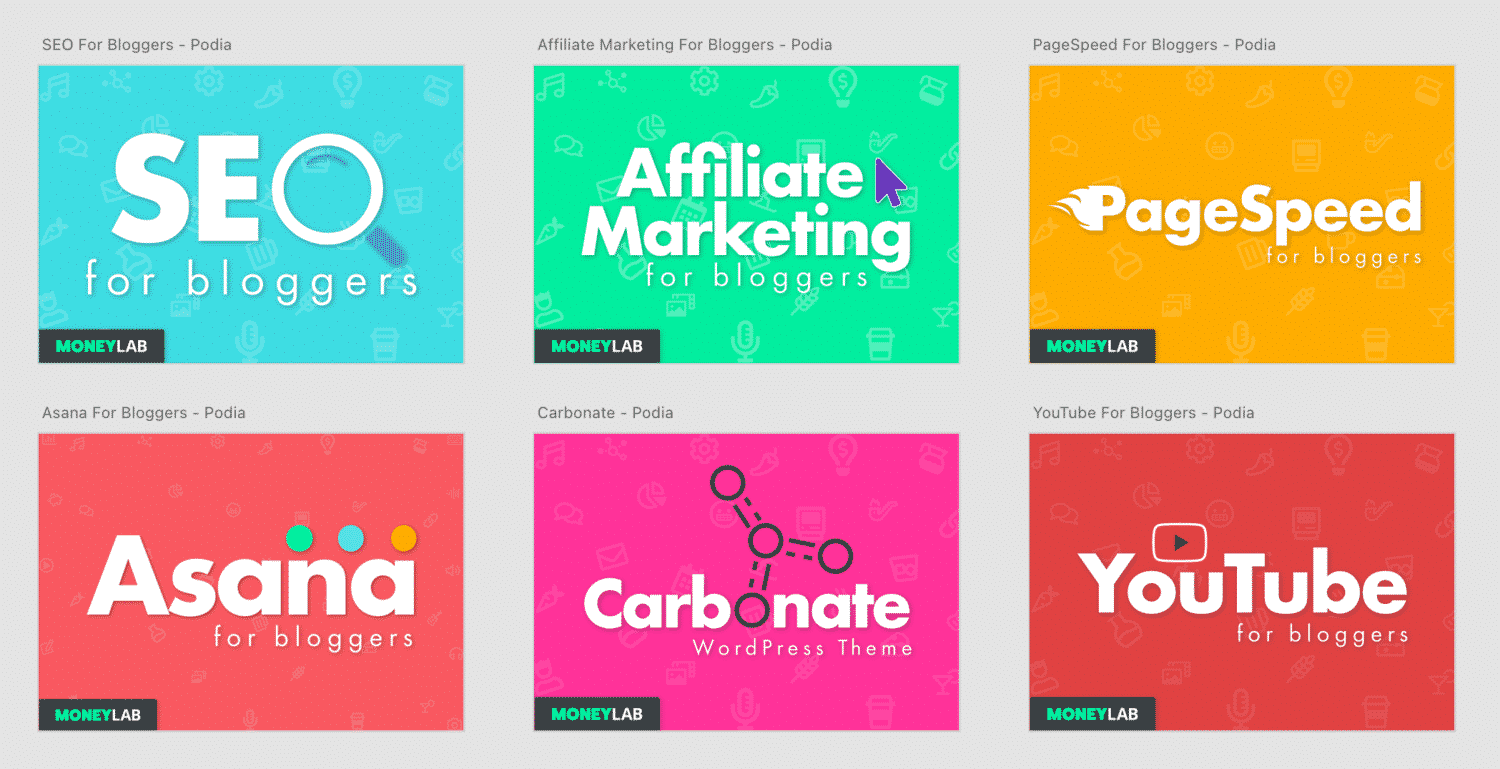 In 2021, website traffic decreased by 23.68% – from 67,434 to 51,463 visitors. Again, not surprising because traffic has been down on all my sites from the previous year.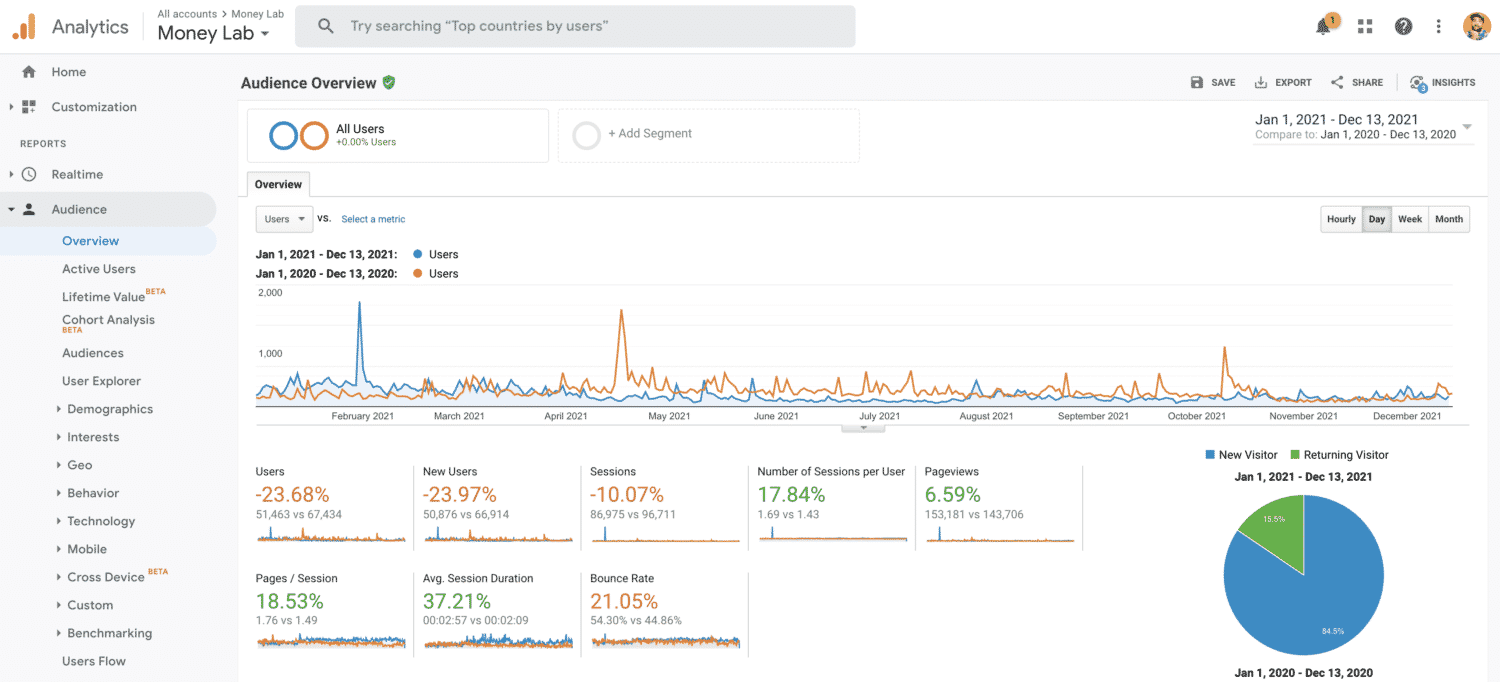 And YouTube views increased by 29.88% – from 43,500 to 56,500 views. I did more on YouTube in 2021 than I did in the previous year. I did a live show at the beginning of the year and a daily show for the month of October.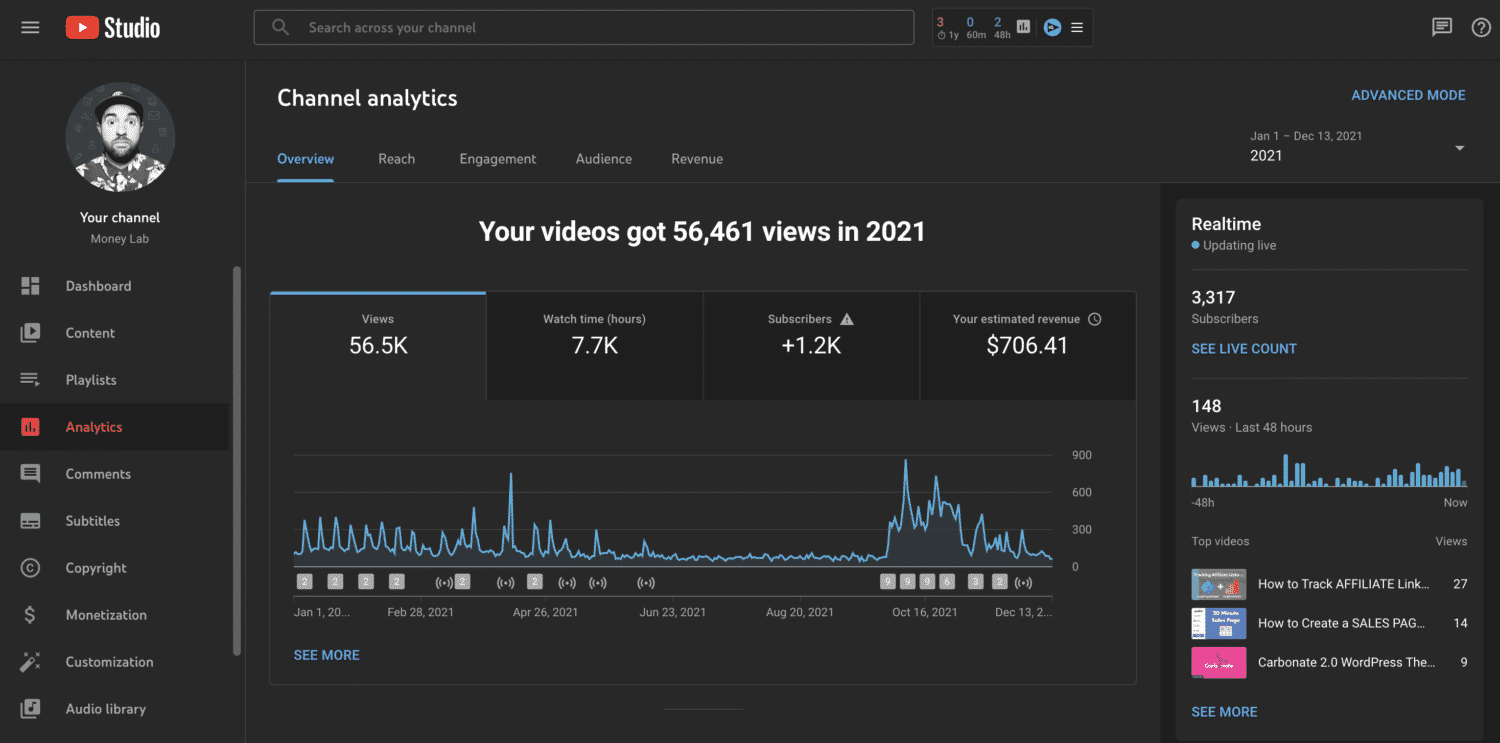 Affiliate Revenue: $5,289 ($2,746 in 2020)
Digital Product Revenue: $77,099 ($59,944 in 2020)
Total Revenue: $82,388 (31.25% Increase)
Challenges, Experiments, and Articles of 2021
The following is a list of the content I produced on Money Lab with a brief explanation.
Online Business Time Machine
I was really proud of this story even though no one read it. It was an experiment to see if I could use a fake story to teach business lessons. I guess it failed.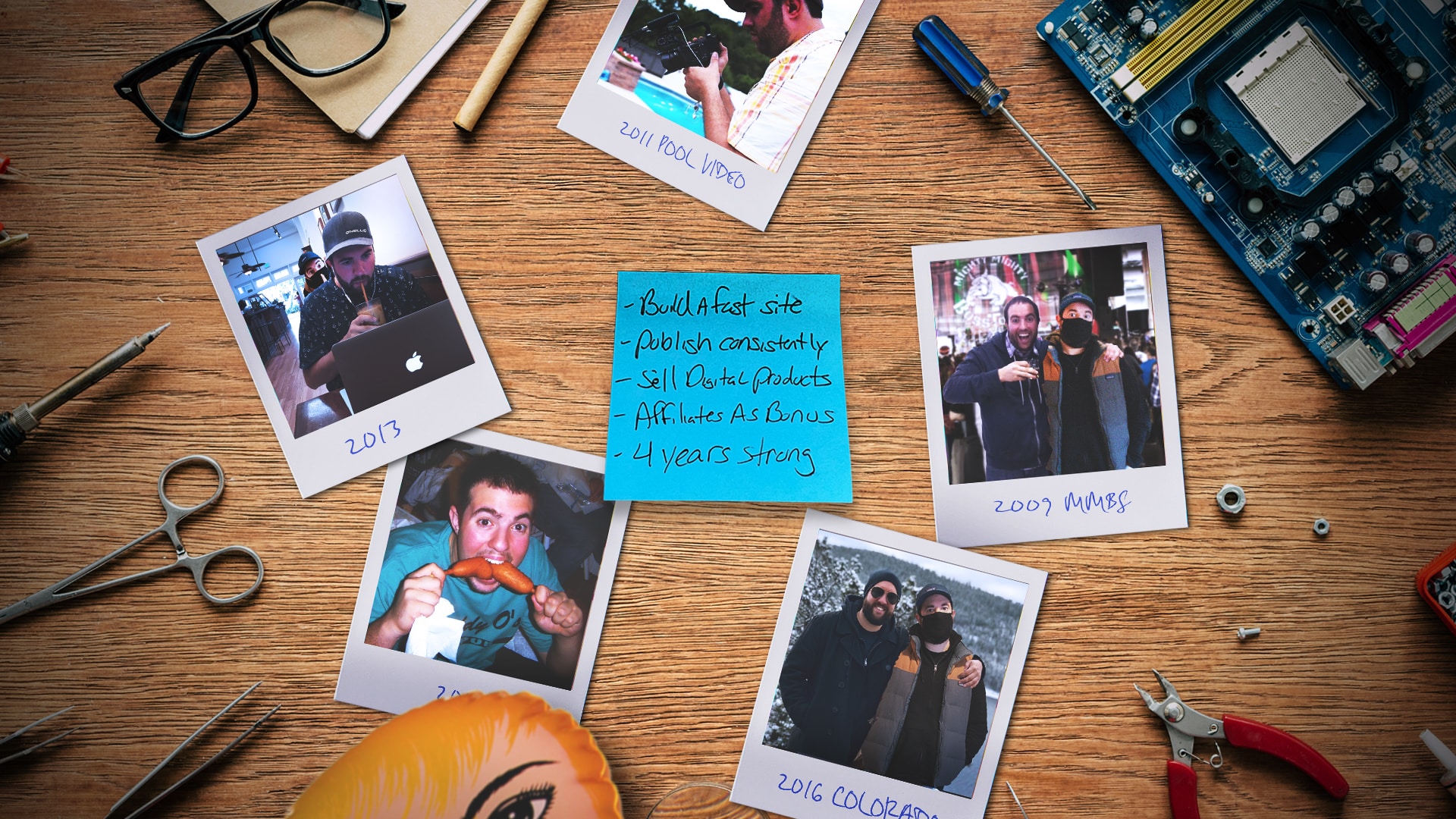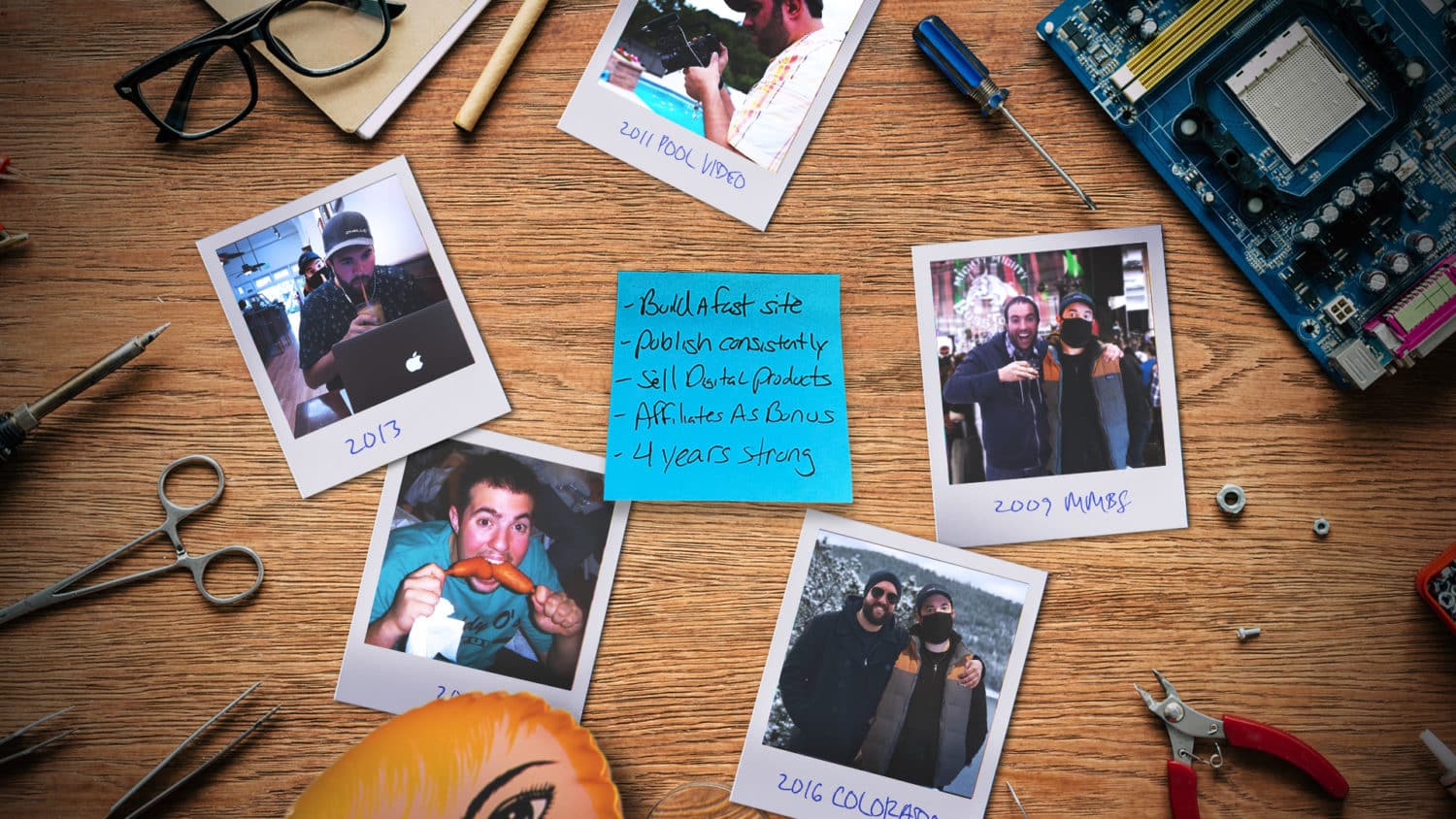 I was inspired to write it after watching the Netflix series Dark which is the best time-travel story, hands down. Flawless.
My version? Not so much. It's more silly than scary. But it was fun to write and make the graphics for. If you haven't read it already, I think you'll enjoy it. Read it here.
The Money Lab Live Experiment
I got really into the idea of creating a live show on YouTube. This was inspired by Tim Heidecker's show. And I already owned all the gear to do it.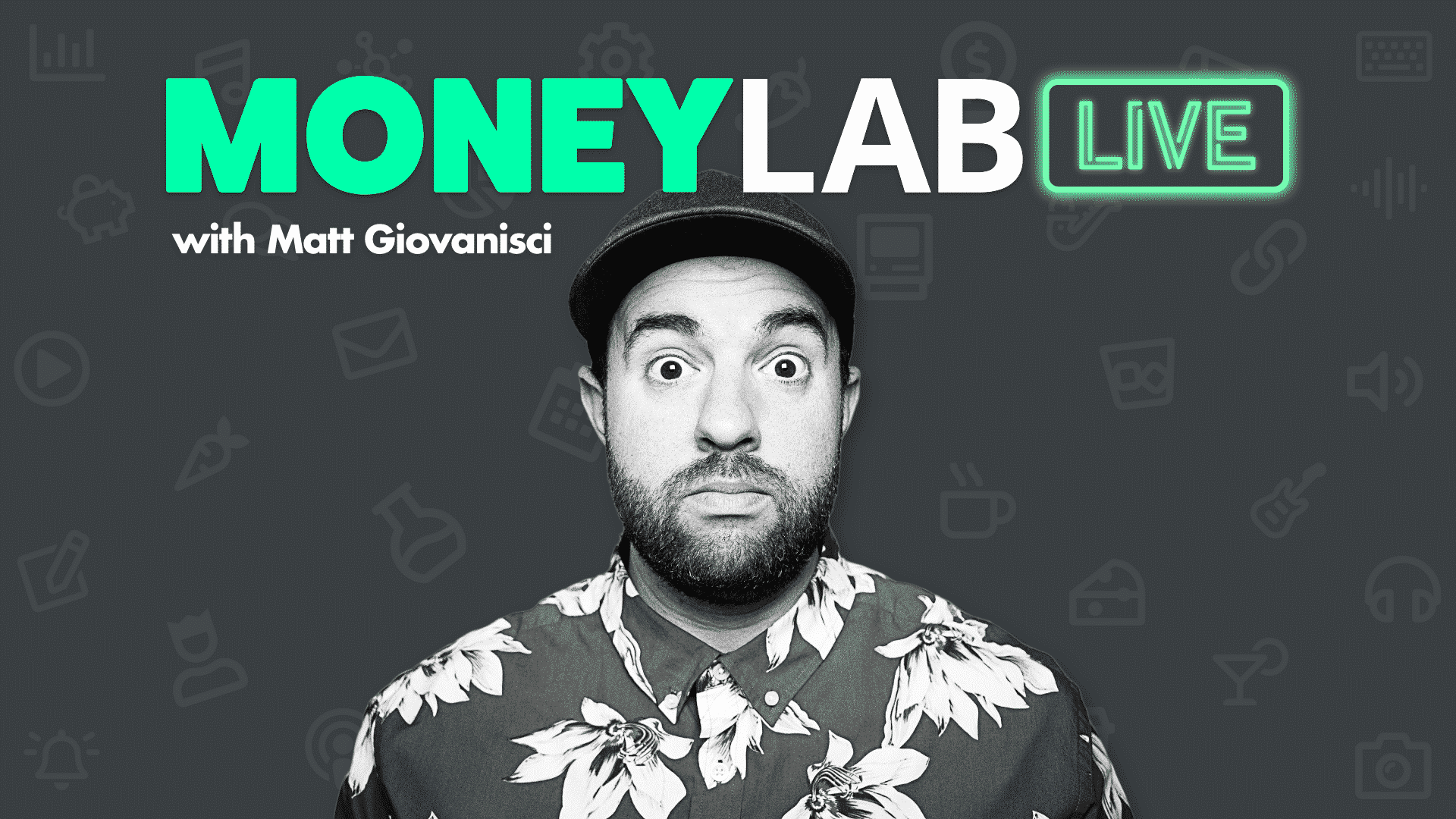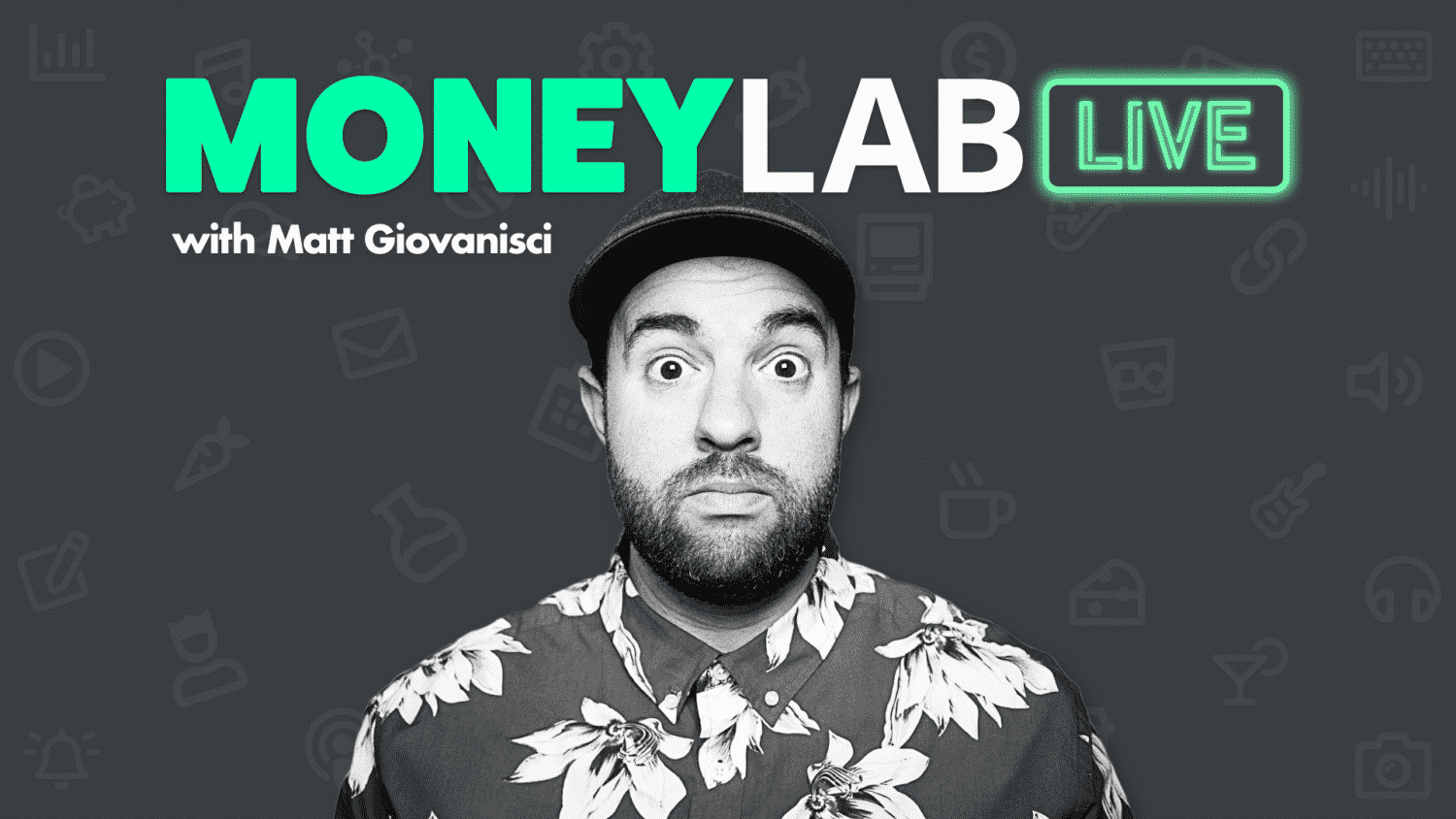 I wanted to replace the void of not having a podcast anymore and take advantage of the YouTube algorithm to grow the Money Lab audience.
FYI: I brought the podcast back at the tail end of 2021. Check out new episodes here.
It was fun while it lasted, but ultimately never grew and didn't really help the business. I think I was getting in on it at the tail end of the live stream boom. And I wasn't getting the algorithm love I wanted.
But this experiment led me further into the world of YouTube which certainly pays off for me later. Read the full experiment here.
The Gazillion Dollar Sales Funnel Experiment
Not the best name, but it was a suggestion from the Money Lab Pro community and I thought it was funny. But what's not funny is how seriously well this experiment performed.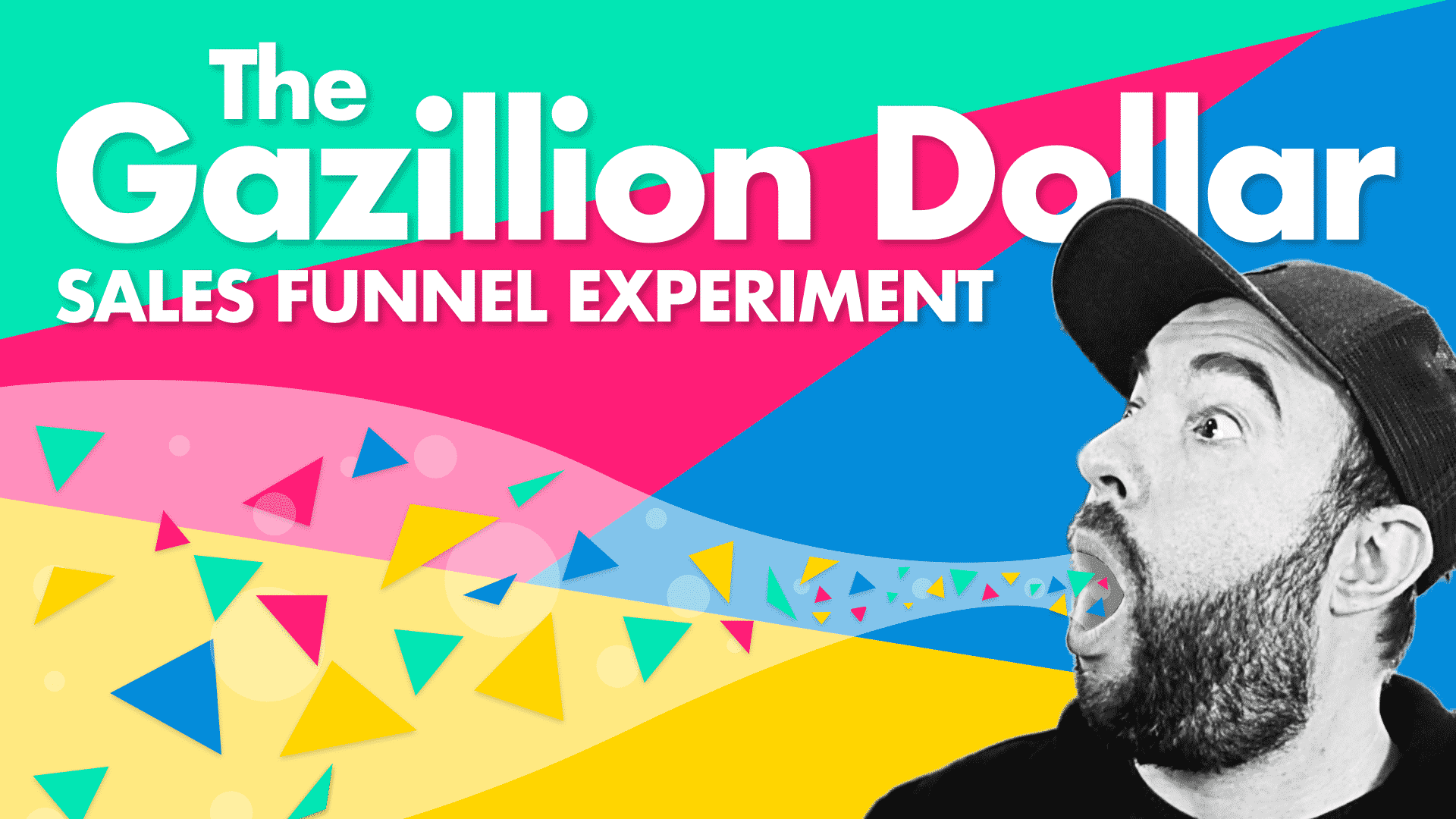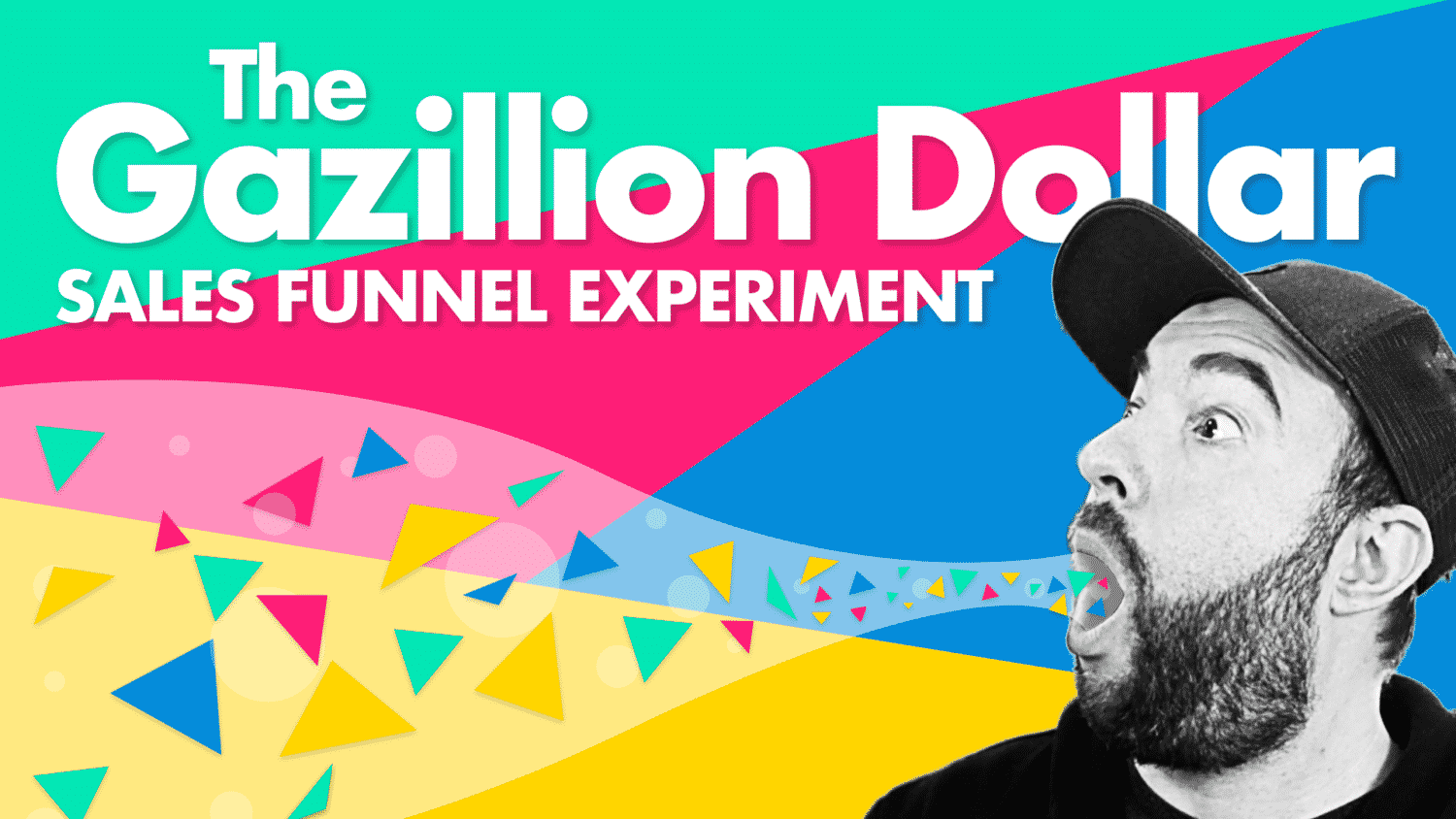 It was a major game-changer for my business. And it's the reason digital products sales are high this year even though traffic is lower.
It's a long read with loads of detail, but if you run a website and sell your own products, it's worth reading and trying for yourself. Read the full experiment here.
The Untouchable Business Model
It has become a tradition for me to write a manifesto every year about online business. In 2020, I wrote arguably my best article called The Lifestyle Business Manifesto. In it, I talked about everything that has changed in my life and how it affected my business.
In 2021, I started to crystalize ideas that came from that article into actual business tips. And I named it The Untouchable Business Model.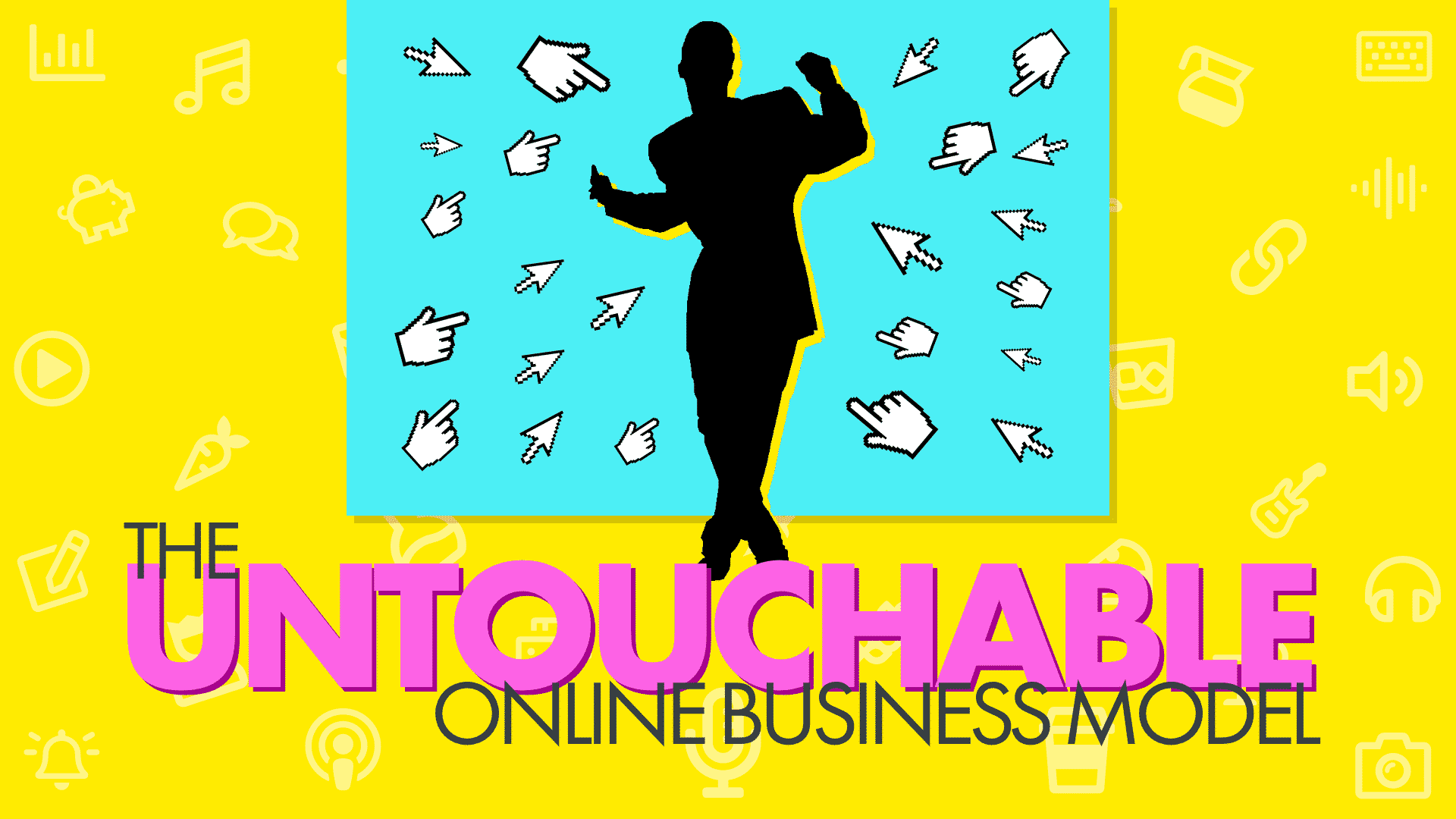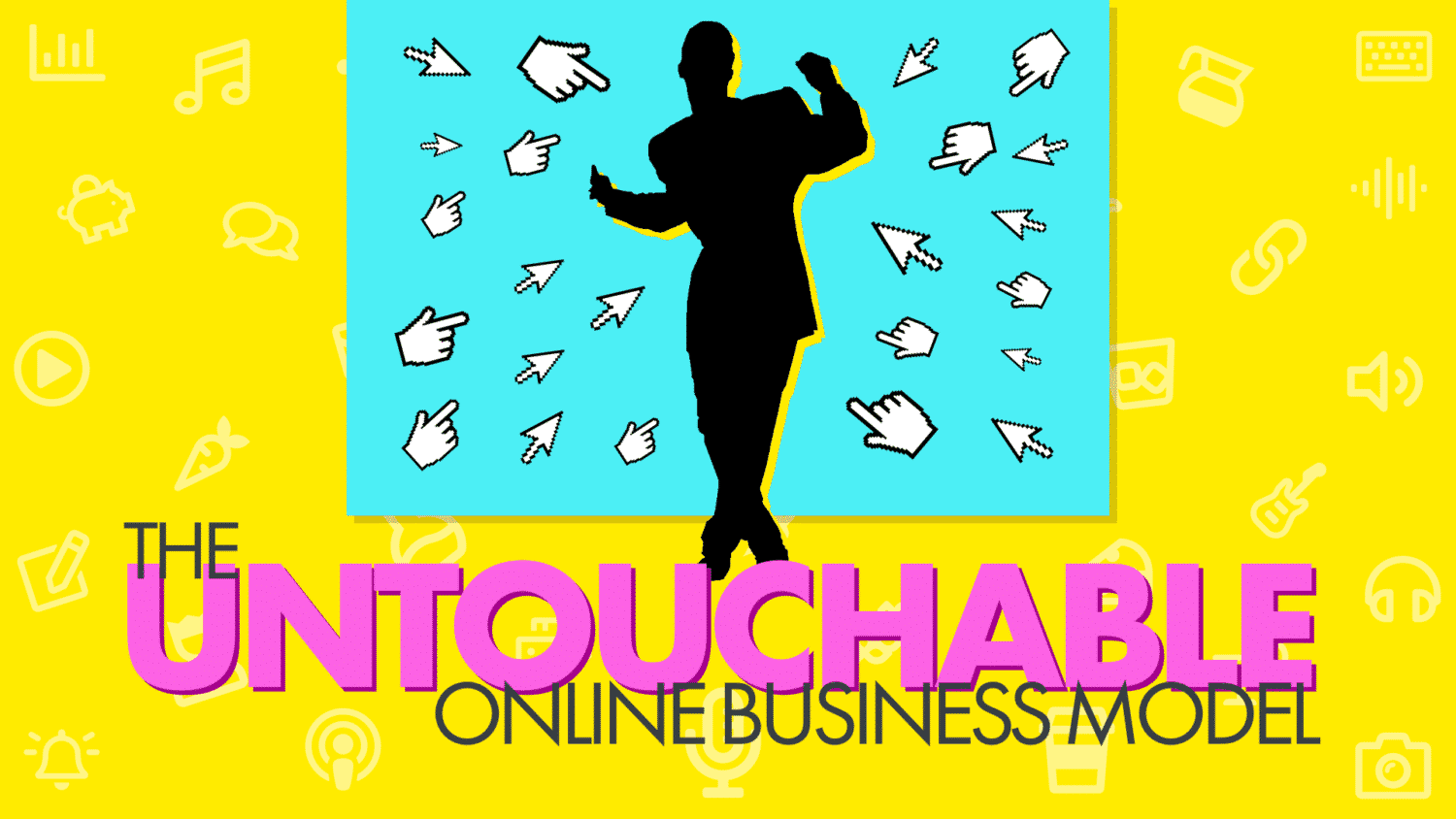 It includes three crucial pillars for building and growing any online business. And I highly recommend you give it a read.
The YouTube Publishing Challenge
This was the only business challenge I did this year. Which is highly unlike me. It was also one of the most successful.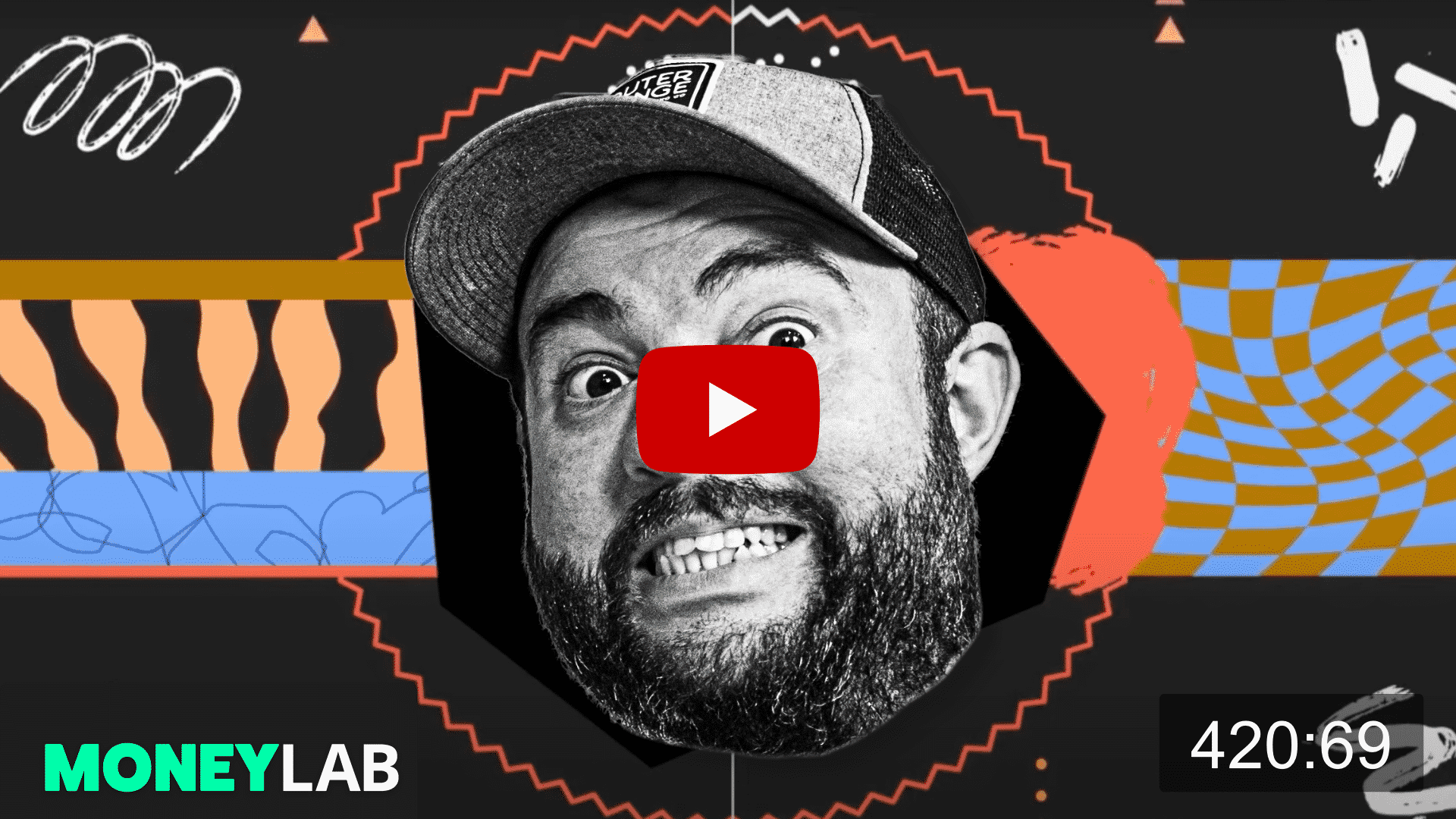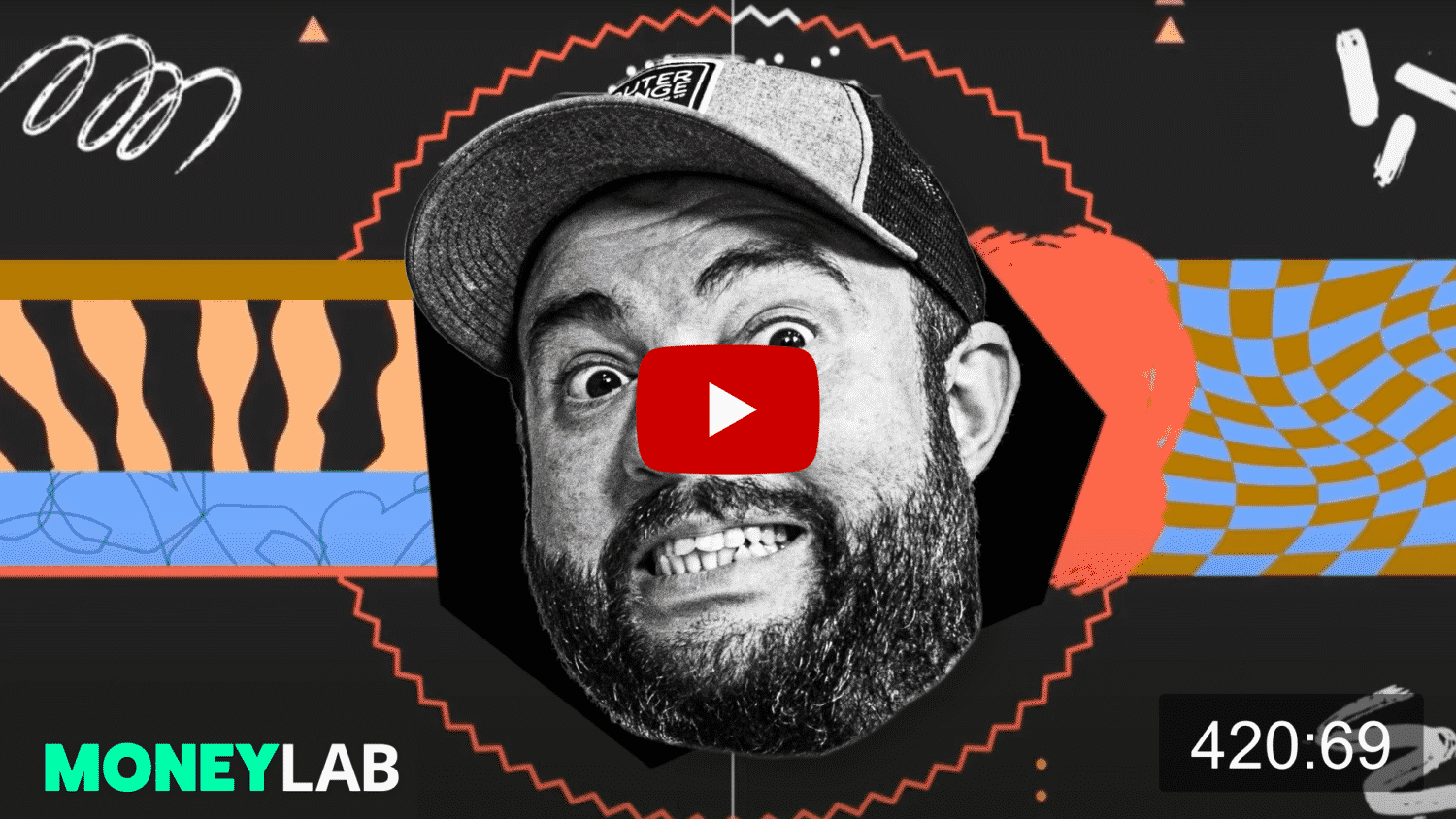 Steph (my life partner) gave me an idea that I didn't really like. I was probably complaining to her about not being on YouTube. I keep telling myself that I should double down on my video skills more to build an audience.
I'm not a writer. I'm a filmmaker. At least that's what I like to tell myself. I feel much more comfortable and confident behind and in front of the camera, instead of a blank screen and a keyboard.
She suggested that I do website teardowns on YouTube. In other words, have people submit their websites for me to critique and improve.
The reason I didn't like this idea is that I thought it would be boring to watch. Who wants to see me criticize others? I should be doing the work!
I brought up the idea to the Money Lab Pro community and they all like it. So it got me to reconsider and put it to the test. Here's an example video.
For 31 days in a row, I published a new video on YouTube critiquing a website. And it was a hit! Read the full challenge here.
The Best Things That Happened in 2021
Every year, I like to highlight the best and worst things that happened in my business and personal life. But I like to start with the best.
I Finally Embraced Email Marketing The Right Way
I made it a point to really nail down email marketing this year after switching to ActiveCampaign. I started with building evergreen newsletters and then onboarding sequences for all my brands for the first few months of the year.
In March, with a little help from Miles Beckler, I put a sales funnel together for Swim University right before the summer. It included
Increasing conversion rates on opt-in forms by reintroducing lead magnets.
Raising the prices of my digital products.
A/B testing opt-in pages and sales copy.
Using LeadPages to create quick and unique sales pages based on lead acquisition channels.
Leadpages
This is what I use to quickly build landing pages for all my websites. The pages load super fast and allow me to split test.
Start a Free Trial
Matt Giovanisci (me) earns a commission if you click this link and make a purchase at no additional cost to you.

And boy did that pay the fuck off! I talk about all of it in my Gazillion Dollar Sales Funnel Experiment.
Since then, I've been refining the funnel by tweaking email copy, adding new emails, and just creating detailed automations that help me collect more data on my subscribers to deliver them the best and most relevant content.
I'm happy to have tight email funnels across all my brands. They will forever need work and optimization, but they're tight and only getting better.
I've been preaching the gospel of email marketing ever since. It's something I've been notoriously bad at since 2011 and I feel I finally got a grip on it 10 years later. Never too late!
The Money Lab Pro Community
You might have noticed I mention this community a lot during this annual review. And that's because it's been such a helpful and encouraging place for me to be.
At first, I didn't think I would enjoy running a community. And a few friends advised me against starting one. But as per usual, I ignored them and I'm glad I did.
It has been an incredibly rewarding experience to personally help others with their businesses. And at the same time, the community has helped me to stay on track, bounce ideas off of, and grow more than I ever have before.
Publishing Super High-Quality Content On YouTube
I'm very proud of my work on the Brew Cabin YouTube channel. As a homebrewer and film nerd, I'm making the content I wish was out there when I first started. And I'm not letting the algorithm choke my creativity.
Instead, I spend time working out a great idea. Then I script, film, edit, score, and publish. Sometimes that takes me months putting the time and attention to detail in every part of the process. And the level of quality has paid off.
With only 5 videos published, I've earned over 6,000 organic subscribers, which is pretty good for such a small niche. I published my first video in late 2020.
I documented my month-long home brewery build, edited it down, wrote some music, and hit publish. It was meant to set the tone for the channel.
To follow up, the next video had to be epic too.  So I took a complex homebrewing topic and tried to make it as entertaining as possible.
If you watch these videos, you'll notice there's an original song in each of them. That became my calling card for every video.
I didn't follow up the water chemistry video until 6 months later. I spent 3 months working on the idea before filming. It was the hardest video I ever made.
In the end, I published my best homebrewing video. But it didn't get the same traction as the last two because it was so niche and nerdy. I was completely fine with that.
After this video was released, I got some praise from the homebrewing community. I was even recognized at a brewery, which was validating.
I want my videos to be excellent and stand on their own. So for my next video, I got out of my comfort zone and did some construction.
I converted a chest freezer into a kegerator – a common project for homebrewers. There are lots of videos on how to do it. So I had to take it to the next level.
Not only did I go all out in planning the coolest fucking keezer build ever, but I also made it look like an HGTV show with a twist. Think Property Brothers meets Fight Club.
And finally, for 2021, I spent the whole summer growing my own hops. I filmed the growth process for 4 months and kept a detailed journal.
In October, a full year since my first video, I dropped my 5th video. It's not my best, but it's the most epic in the length of time it took to make.
You might notice I spend a lot of time on my thumbnails too. This is one of the most important and overlooked parts of producing YouTube videos.
Launching and Selling Physical Products
This is something I never thought I would ever talk about on this website. But here I am and I'm mad at myself for not doing it sooner.
I was mentioned on an episode of the Niche Pursuits podcast by Andy Humphrey, who's also a member of Money Lab Pro. He runs a very successful e-commerce business in the sprinkler industry.
He mentions that people who already have an audience are in the perfect place to get into selling their own physical products. And called me out specifically.
After talking with him and getting hooked up with some industry contacts, I decided to try my hand at selling my own white-labeled products. Turns out, Andy knew someone in the pool and spa industry that I also knew. And we teamed up to create a small line of hot tub cleaning products.
For my first run, I didn't order much. Just enough to test the idea. I designed the labels to match my brand, set up a Shopify store and emailed my list. Within days, I was sold out of my first batch.
The experiment worked! And everything clicked for me. Being in the pool and spa retail industry for most of my adult life had prepared me for this moment. And I can't wait to see how far I can take it.
If you want to learn more about this experiment and all the behind-the-scenes details of selling physical products, you need to join Money Lab Pro. I'm keeping this one close to the vest.
I Sold My Money-Pit Condo And Got a Cat
I'm lumping these together because they both fall in the category of mental health. This is incredibly important to me since my Lifestyle Business Manifesto.
First, I sold my condo in New Jersey. This may not seem like a big deal, but it is. I bought my first home in 2008. Specifically Black Monday.
I was immediately underwater when I bought it. I paid $180,000 for a brand new condo and it was worth $140,000 soon after. I lived in it for 5 years before moving in with my brother and then eventually with Steph to Colorado. I've rented it ever since.
A little over 12 years later, I wanted to sell it at the peak of the market. But it turned out that the HOA was under litigation with the builder and had been for over 2 years with no signs of a deal. So getting a loan for the property was close to impossible.
I was being held hostage. I couldn't sell my property during one of the largest property booms in history because of my HOA. Talk about blood-boiling rage!
Thankfully, I found a real estate agent who worked closely with me to find a cash buyer. It took two long months, but the deal was done. And I was released from my only financial burden of the last decade.
On the lighter side, we got a Norwegian Forest Cat. I've never been a cat person. Nor did I grow up with cats. So it was a big shift for me, but a rewarding one so far.
Meet Odin (or Odie).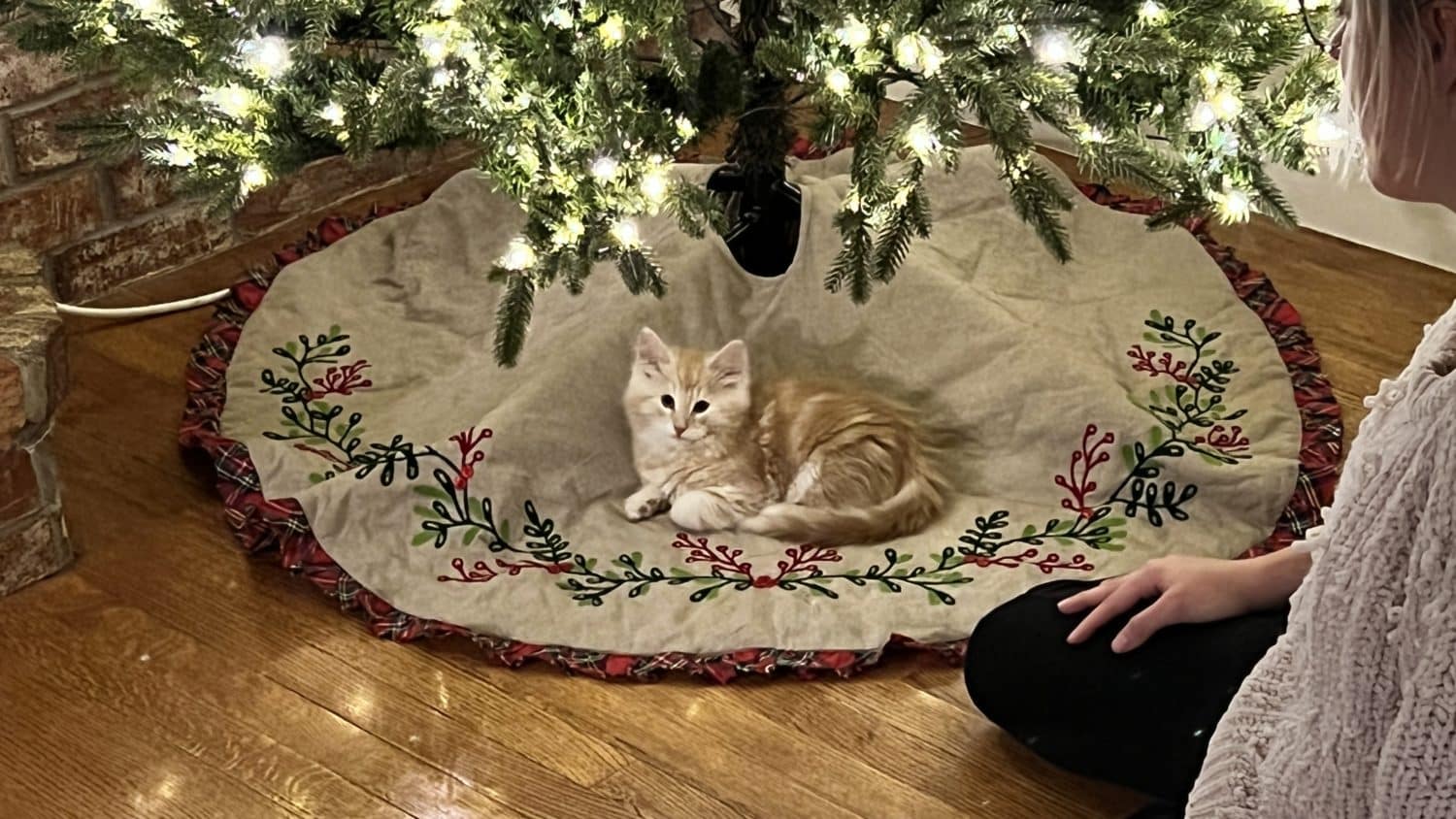 The Worst Things That Happened in 2021
Ok, to be honest, these don't seem so bad. I had a hard time finding the "worst" things for this list. #Blessed. Let's do this.
The Live Streams Were Meh
At the beginning of the year, I tried converting my podcast into a weekly live show on YouTube. It was fun while it lasted, but there were no signs of growth at all. So it just felt like a lot of work and "being on" for very little payoff.
So after a few months, I decided to stop doing it. But that didn't mean it was a total bust. It got me to invest in some good equipment to do some cool stuff in the future, like my website teardowns.
One Bad Podcasting Experience
I was invited to be a guest on a homebrewing live stream. I was honored. We streamed for six hours talking about homebrewing and drinking.
Toward the end of the stream, I offered some advice that he did not take well and hung up on me. At first, I thought he was doing a bit. Turns out he got drunk and mad. Felt like high school all over again.
I took a break from the homebrewing community. He made me feel unwelcomed. Thankfully, a few people reached out to me and put me at ease. But it still sucked.
Launched Homebrewing Course to Dismal Sales
Not surprising with the big traffic dip this year, but I launched a homebrewing course in late February and the sales were…meh.
I took a lot of time to figure out the type of course I wanted to make. And I decided on a super-advanced course to start since that's the kind of homebrewing I do. So it was really easy for me to make.
But it's a very niche course. And I don't think I spent enough time marketing and pricing it correctly. So that's gonna be something I work on improving in 2022.
Failing At Facebook Ads Once Again
I certainly got better at running Facebook ads this year over 2020 thanks to the help of Miles' course. But I still had a hard time getting ads to break even.
I did run successful ads for my physical products though. Which opened my eyes to the difficultly of selling info products on Facebook.
I think there are still things I would like to try in 2022. And I'm also getting into Google and YouTube ads as well after the holiday season is over.
What's The Plan For 2022?
Next year, I want to focus on consistent publishing across all my brands. That means, building a massive quarterly editorial calendar in Asana.
I've spent a lot of time this year optimizing my content, improving sales funnels, and getting products in place. It's time to get back to content marketing and pour gas on the fire.
But on top of that, there are a few key things I'm looking forward to in 2022:
I would finally like to buy and flip a website as a Money Lab challenge. I'm already starting to look. But if anyone wants to help, I'm open to it. Email or DM me.
Double-down on YouTube across all brands. Not just Swim University. I want to create a content calendar for Money Lab's and Brew Cabin's YouTube Channels. I have two ideas I'm working on for Brew Cabin: Real Ale and Norweigian Brewing.
Hope you have a great holiday season and we'll touch base in the new year!
Matt Giovanisci
I own three authority sites across different niches, including Swim University, Brew Cabin, and Money Lab. They earn a combined total of roughly $1,000,000 a year. I design and code all my sites. Write the words. Film and edit the videos. Produce the podcasts. Illustrate the graphics. And I have a small team that helps too.