I made an online video course for Roasty Coffee during a snowboarding vacation in Breckenridge, Colorado. The following is a behind-the-scenes recap of how I did it, how much it cost, and who was involved.
For the last six years, my friends and I would take a snowboarding trip to Killington, Vermont. It was easy because it was only a six hour drive from New Jersey.
In August 2015, I moved to Colorado making future trips to Killington more difficult. However, In February 2016, I flew to Philadelphia and drove to Vermont only to experience NO snow. Not a single flake. Just some man-made ice pellets on a few runs.
This terrible experience got all us talking about snowboarding in Colorado in 2017. The only problem: that shit is expensive!
My Plan to Write Off a Snowboarding Trip
My friend, who organized the Killington trips, recently went full-time as a videographer in New Jersey. Since he's just starting out, money was tight. Flying out to Colorado, renting a house, renting a car, AND buying $165 lift tickets was out of the question.
But then I had an idea: what if, during the snowboarding trip, I created an online video course to sell on RoastyCoffee.com, and paid for the trip from the business?
So that's exactly what I did 🙂
1. The Roasty Product Fund
We decided to book a trip to Breckenridge, Colorado from January 22nd to the 28th in 2017. I chose "Breck" because I knew the area and where to rent.
On August 3rd 2016, I took the July profits from Roasty ($600) and deposited the money into an Ally account labeled, "Roasty Product Fund." I continued to save the Roasty profits until I had enough to pay for the house and my friend's flight.
By the time I was ready to rent the house, I had saved $4,056.98.

2. Renting The House With a Dope Kitchen
I had a budget of $3,000 to book a house in Breckenridge big enough for at least 10 people. At the time, we knew for sure that we had six people willing to go. I wanted the option to invite additional people.
More importantly, we needed a big, fancy kitchen to shoot the videos.
I looked on AirBnB but was coming up short. Thankfully, Steph had a friend in town with experience in booking big-ass mountain houses and she helped us find a place on VRBO.com.
Later in this article there's a goofy walk-through video of the entire house.
3. Booking One Flight
Since my friend was the only one helping me with the videos, I was able to book his flight as a write-off.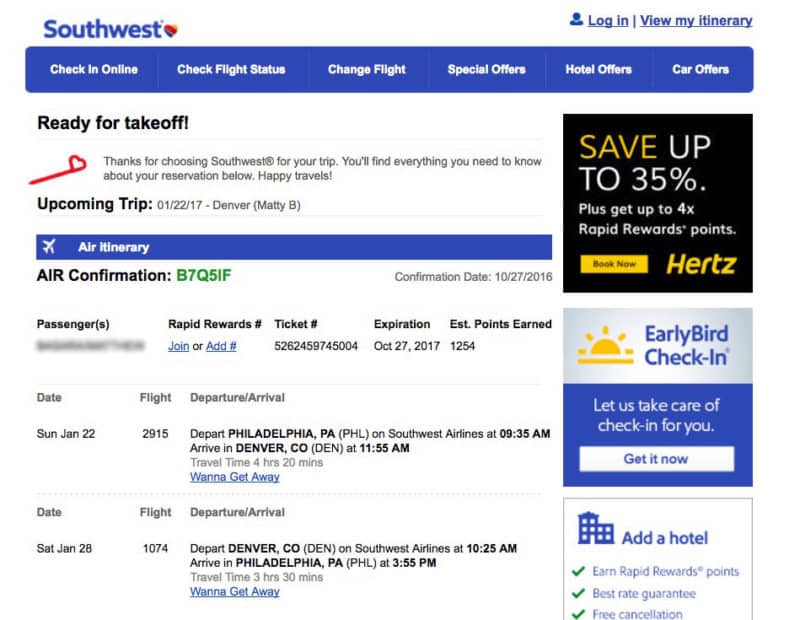 I booked the flight through Southwest because there's a hub here in Denver. And Southwest is awesome!
4. Transportation Costs
Breckenridge is about two hours from the Denver airport. We needed to rent an SUV because, at the time, I drove a 2009 Honda Civic Coup. No way I was fitting five people and three snowboards.
The original plan was to rent an SUV for about $800. But then I got stuck in the snow too many times with my Civic and ended up leasing a new Subaru Outback with a snowboard rack.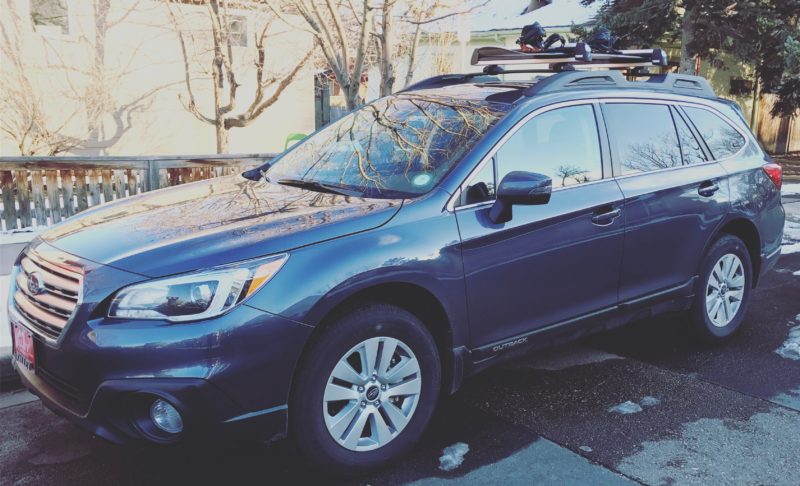 Yes, I have officially gone "full Boulder." Yes, my friends make fun of me for driving a "lesbian car." But it's an affordable all-wheel drive vehicle. So I said, "fuck it."
5. Buying All The Coffee Equipment
The last expense was coffee equipment I needed for the course: a moka pot, single-cup pour over, and an espresso machine.
I bought them about a month before the trip so I could practice. Especially with the espresso machine.
The Trip Totals and Extra Costs
In the end we had eight people in the house: two from New Jersey, two from Iowa, one from Florida, and one from California.
Here's all the filming expenses:
The House: $3,073.61
The Flight: $252.96
Coffee and Equipment: $650
Filming Equipment: $350
Total: $4326.57 (over budget)
I thought I had all the filming equipment including, lights, cameras, and a tripod. But the morning of the trip, I realized that my tripod was missing. It was a cheap-ass one from Best Buy that I was getting by with. So I stopped at the camera store and got a professional Manfrotto with a fluid head. It set me back about $350, but it's a write-off!
Planning And Filming The Course in Breckenridge
I was worried about how we were going to get all the coffee, filming, and snowboarding gear up to the house in one car. Thankfully, Thomas drove in from Iowa early and was able to help us.
Our jaws dropped when we got to the house. It was WAY bigger than I expected. It's the biggest house I've ever rented and I didn't feel worthy in its presence.
The Plan
I created this list some time in early 2016, way before we filmed.
The original idea was to just film close-ups of me making coffee. This would act as b-roll that I could use in the editing phase. I would script out the videos and record voiceovers to go with all the right shots.
However, I realized that this would increase post-production time.
Instead, we did a two-camera shoot and I narrated live while making coffee. Matt, my videographer friend, was in charge of capturing my face and audio. Thomas got the close-ups of what my hands were doing.
Filming
We brought a lot of camera equipment. Here's a complete list of everything we had on hand:
Two Canon 70D DSLRs with various lenses (too many to name)
DJI Ozmo Steadi-cam
Two soft boxes for lighting
Rode Video Mic Pro for camera audio (reference audio)
Rode SmartLav connected to a portable Sony digital recorder for my voice
Two tripods (Thomas has the same tripod that I lost which is very suspicious LOL).
It took us two days to film the entire course. We arrived late on a Sunday night and went right to dinner. We only filmed four lessons the following Monday night.
I wanted to wait until it got dark so we could control the lighting – at least that's what I told myself. I was just procrastinating :-/
On Tuesday and Wednesday we went snowboarding, and we didn't film at all. We left all the equipment up in the kitchen.
We finished filming the entire course on Thursday. We started around 1pm and finished around 5pm. After dinner we played a giant round of Cards Against Humanity #bloodfarts.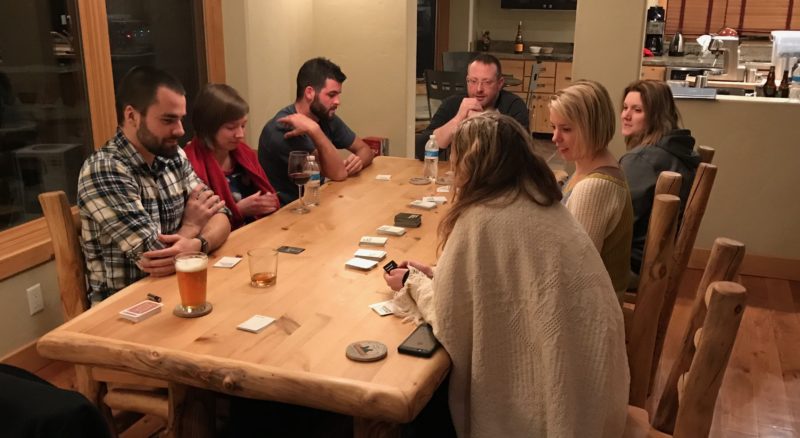 Quick Recap, Thank Yous, and Release Date
I'm grateful Roasty made enough money to help my friends visit me in Colorado.
But to be honest, I probably wouldn't do this again: mixing work with vacation. As easy as it was to film, the thought of having to complete the course was always lingering. When I wanted to relax, chat, and drink a beer, all I could think of was, "we should start filming soon."
In the end, I had a fantastic time. Next time, it's all play and no work 🙂
Thank Yous
I want to thank Matt Basara and his wife, Angelina, for coming to Colorado and helping me film this course. I love them and hope they enjoyed themselves.
I want to thank Thomas Frank (College Info Geek and Listen Money Matters) who volunteered to film the course. I didn't know he was going to help until we started. I honestly thought he was just going to film some behind-the-scenes footage, but he was with us the whole way through. He's the man!
I want to thank Ana, Ryan, and Roxanne for putting up with all the camera equipment lying around. I hope they had a great time.
And finally, I want to thank Steph, my girlfriend. She was super supportive that week and I needed it. January was a rough with family, work, and global issues. I was losing my cool and was stressing out – I wanted to make damn sure that my friends enjoyed themselves in Colorado so they would be open to visiting again.
The Release Date
We finished filming all the lessons and I hired Matt (the videographer) to edit them. I have so many projects going on in February 2017 that it would have taken me forever to finish it. But really, I want to see Matt's business flourish, and it was something I could do to help.
NOTE: If you're in the New Jersey area and looking for an world-class videographer for your business, wedding, or next event, you should hire Matt's company: Basara Media.
I'm hoping Matt will have the course edited by the end of February so we can release it on the two-year anniversary of launching RoastyCoffee.com, March 1st 2017.
Peach out!
Matt Giovanisci
I own three authority sites across different niches, including Swim University, Brew Cabin, and Money Lab. They earn a combined total of roughly $1,000,000 a year. I design and code all my sites. Write the words. Film and edit the videos. Produce the podcasts. Illustrate the graphics. And I have a small team that helps too.