All About Crocs
The Ultimate Resource For The Ultimate Footwear
"Do You Want To Know One Ordinary Guy's SECRET To Wearing Crocs Like a Boss?"
It has NEVER been Easier to Rock a Pair of Kick-Ass Crocs than this!
WARNING: You Do Not Want to Leave this Page Until You Read Everything Below...
Dear Fellow Croc Lover,
Do you ever wish you could wear your breezy rubber Crocs in public without being the butt of every joke? Maybe you'd like to wear your bright yellow pair to the office without the fear of losing your job. Or maybe rock your neon green pair to a funeral without getting the stink eye from grandma.
I had these same problems like you! But unlike you, I decided to do actually something about it!
I was sick and tired of constantly...
Going on blind dates that only lasted 4 minutes.
Getting dirty looks at Subway.
Charged double for my Iced Skinny Cinnamon Dolce Latte at Starbucks®.
And no one holding the door open for me at the bank.
I found out the hard way that people don't love Crocs as much as I do. I couldn't believe why folks wouldn't want to feel like they were floating on air. To literally feel the wind beneath their feet.
To me, Crocs were a revelation. A gift from God, brought down from on high by a Moses-like dude. But in fact, they were foam clogs invented to be a boating shoe.
If you've struggled to wear Crocs in public, then you've come to the right place. I've developed a 600-page eBook to help you rock your Crocs at the local docks without being called a dick. Don't believe me? Read the testimonials and frequently asked questions below. If Once you're completely satisfied that this eBook will help you get laid, get paid, and avoid shade, hit the buy now button below.
---
Matt's guide to rocking Crocs has completely changed my life. I used to be a nerd who wore tennis shoes. No one would give me the time of day. No one would look in my direction. So I decided to start wearing Crocs to give myself a new, cooler look. But I was surprised to find that people still avoided me at every turn. Even though my Crocs felt great on my naked feet, something still wasn't right. After reading Matt's eBook, I was instantly the talk of the town in my head. I even made a new friend at the store the other day! Things are finally looking up thanks to Matt and his awesome guide! Highly recommended!

- Kevin H. from Iowa Springs, Iowa
I love my Crocs, but my family didn't. My friends didn't either. Nor did my co-workers. But then I read Matt's eBook and I realized that my family, friends, and co-workers didn't understand the true power I had when wearing Crocs. I had more confidence than ever before! It wasn't until I started hanging out the parking lot of my local Wal-Mart that things really turned around for me. I found a friend, Kevin, who also wore Crocs and had been estranged from his family too. We're now best friends and roommates and I'm happy to report that we're thinking of going out in public tonight. Maybe. Thanks, Matt! 5-stars!

- Toby L. from Iowa Springs, Iowa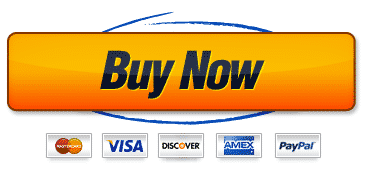 Frequently Asked Questions

Can I print this eBook?

Yes! It's 600-pages in full color so you'll need to visit an office supply store and buy two blocks of paper and at least 10 black ink cartridges and 47 color ink cartridges.

Can I get a refund if I don't like the eBook?

No.

Will this eBook help me get my wife back?

If you read this guide, you will NOT have any problems winning your wife back. You simply need to take action on the 101 tricks I write about, wear your Crocs proudly, and your wife (and possibly her hotter friends) will come running back. We provide detailed documentation to guide you through rocking Crocs like a boss.

What is an eBook?

An eBook is an electronic version of a traditional paper book that can be viewed on an eBook reader (often called an e-reader or eBook device), tablet, laptop, or desktop computer (like a Gateway, Compaq, or Commodore).
Copyright © 2004 AllAboutCrocs.com. All Rights Reserved.