This is a follow-up to the Operation: Fuck Amazon post. This is not a true scientific experiment. I'm just testing multiple hypotheses for meaningful impacts on selected key performance indicators. This is updated in real-time. Subscribe to get updates.
ICYMI: On April 21st, 2020, in the middle of a global pandemic, Amazon slashed their commissions by 60%! And they announced this seven days before it happened, giving online business owners little time to prepare.
During that week, I didn't take action. I wanted to see how bad it was gonna be. And it's pretty bad.
Swim University was earning around 7.5% commissions which suddenly dropped to 2.97%.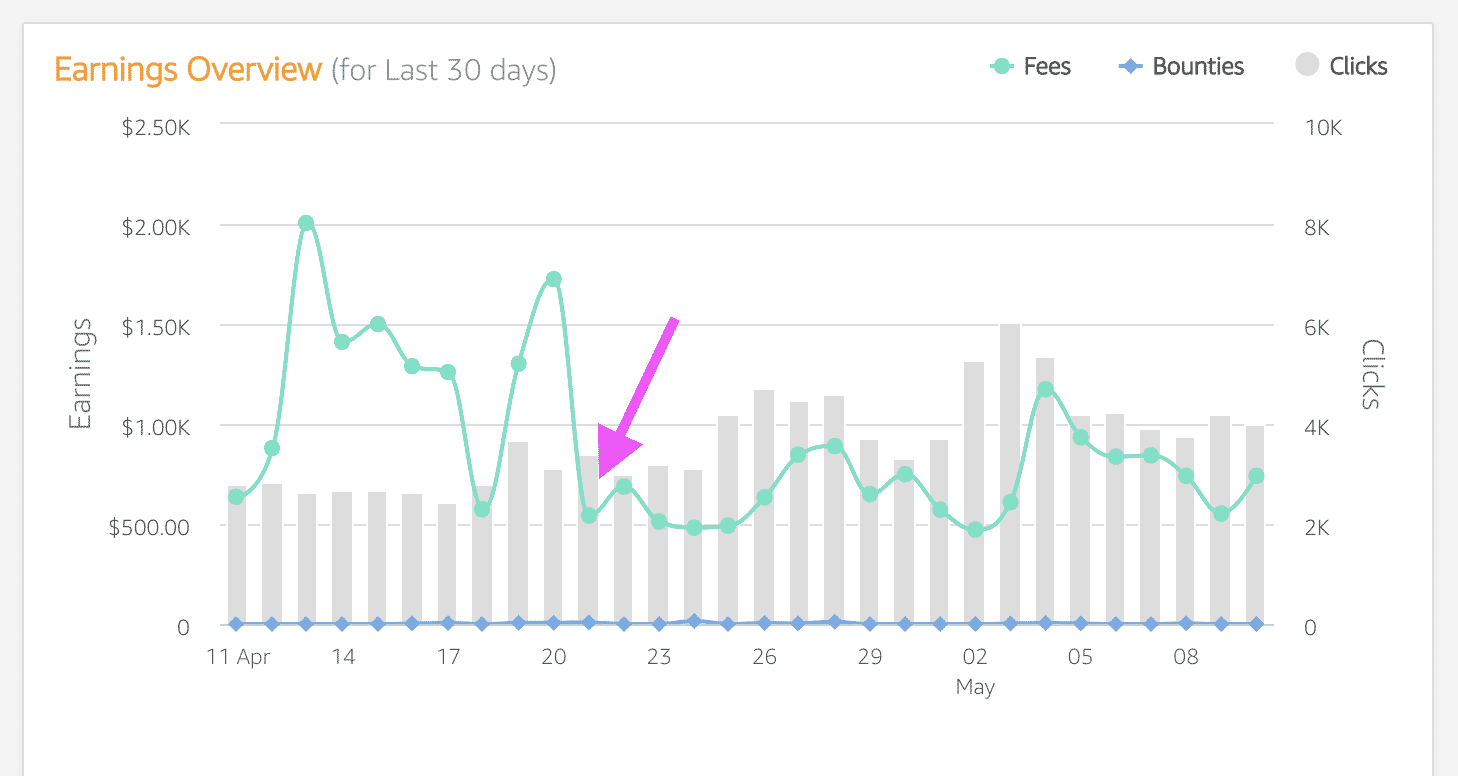 At this rate, I expect my year-over-year earnings to decrease by about 30% to 40%.
That said, there were some unexpected surprises. Since we're in a pandemic, traffic has been high along with online sales. People are staying at home and using their pools and hot tubs more. This has softened the blow a bit.
But now it's time to take action to see if I can make up the difference using several different tools and techniques.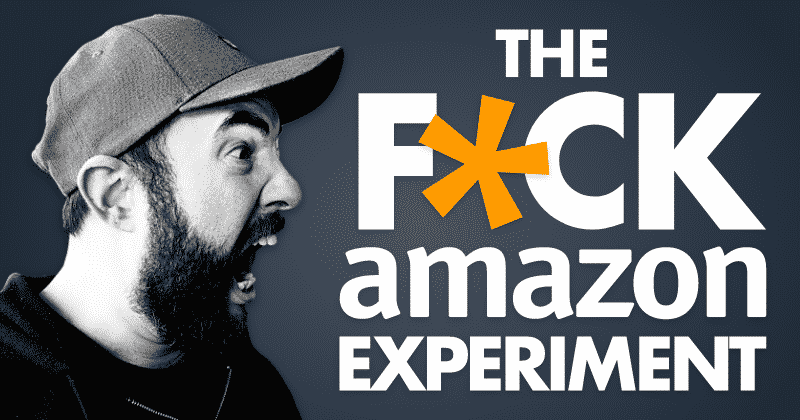 The Hypothesis
Will adding more affiliate links and programs, giving users a choice, and adding digital product upsells make up the difference from Amazon's dick move?
This will be a series of micro experiments I'll be testing on SwimUniversity.com. They could all work together or just a few.
The Key Performance Indicators (KPIs)
What I'll measure with this experiment:
Affiliate Link Clicks: I want to make up for a low commission rate by increasing product sales. One way to do that is to increase clicks. This will be measured using event tracking in Google Analytics and affiliate program stats.
Commissions: If I can increase overall clicks and choose new programs with higher commission rates, then I should be able to improve my commissions. The only thing I don't have control over and won't be testing is conversion rates once the user is off my site.
Upsell Sales: We created a micro product as an upsell to my pool care course. Podia makes it easy to add it as an upsell after a customer enters their credit card info. It's a simple box tick and the sale could be increased by $19. I'm gonna keep an eye on these sales.
The Plan
For the affiliate marketing strategy, each experiment will be tested on a different high-traffic page to keep them as isolated as possible. And I'll make sure to give them enough time to show statistical significance (unless they lose me a shit-ton of money)
For the digital product strategy, I'll just be implementing new marketing and product ideas along the way.
I have some friends who will be chiming in too as I go through this.
1. Add More Affiliate Links With Lasso
In the new version of Lasso, I can add Keywords to products and quickly create affiliate links across my site.
This is something worth doing without any real testing. I mean, adding more affiliate links to my site tastefully is always a good move.
My Obvious Choice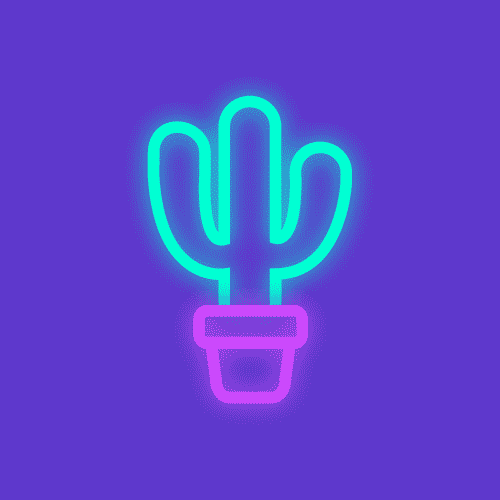 Lasso: The All-In-One WordPress Plugin for Affiliate Marketing
Try FREE for 14 Days
My very own WordPress plugin that lets you add, manage, and display your affiliate links from any program, including Amazon. Increase conversions. Find new affiliate link opportunities. Earn more revenue! Less than 5 minutes to set up.
Start Your Free Trial
Matt Giovanisci (me) earns a commission if you click this link and make a purchase at no additional cost to you.
2. Using Choice Pages with GeniusLink
I'll create a few URLs with GeniusLink using their Choice Pages feature. What happens here is when a user clicks an affiliate link, it takes them to a page where they can make a choice of where they want to buy the product from.
This is a two-step process for the user. But GeniusLink makes it easy to create these URLs with built-in APIs from other major retailers.
3. Giving Users A Second Option
This is similar to Choice Pages but with only one step. In each Affiliate Link Display, I'll create with Lasso, I'll add a second option to buy the same product from another retailer.
I'll have to be careful doing this with Amazon links because it goes against their TOS. I have some ideas on how to get around this.
4. Trying a New Pool-Related Affiliate Program
Thankfully, since writing the Operation: Fuck Amazon post, I've had a few e-commerce sites reach out to me offering to join their affiliate program. These sites are not as big as Amazon, but they offer more choices for my customer's needs.
This option is great because I was able to negotiate my own commission rate to over 8%. But they're not as trusted and well-funded as Amazon. So we'll have to see if the larger commission makes up for the lack of products sold.
5. Adding An UpSell to My Existing Course
We created a small text-based course all about saving money on your pool. It also includes some exclusive coupons to pool e-commerce stores that I made connections with. So this should more than cover the cost of the guide which is only a $19 upsell.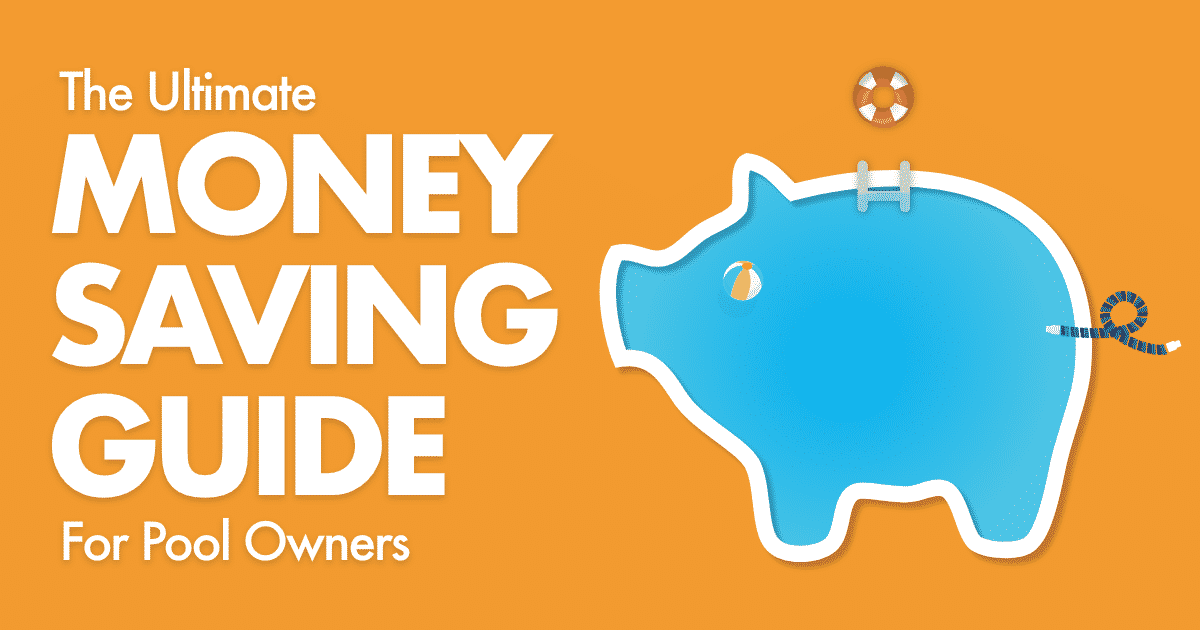 If you have any more ideas for possible experiments I could run, hit me up on Twitter or email.
Subscribe To Get Email Updates From Me
No content upgrade? No downloadable e-book? What the fuck!?
Just enter your address and enjoy an email update once in a while.
By entering your email address you agree to get email updates from Matt Giovanisci of Money Lab. I'll respect your privacy and unsubscribe at any time.
Recommended Reading
The Digital Media Company Mission
I don't want to strive for the middle and build a "lifestyle business." I want to build a media company with high-quality brands in different verticals.